Published November 9, 2015
Sponsored by the University of Louisiana at Monroe Office of Career Connections, an event to honor the military service of ULM faculty, staff, and students will be held at 10:30 a.m., on Thursday, Nov. 12th, in the University Conference Center, located on the 7th floor of the ULM Library.
Kristin Chandler, from ULM's Office of Career Connections said, "This is a very important event to us and to our community. We are looking forward to honoring those veterans who have served or who are serving our nation." 
The featured guest speaker for the event is Brigadier General Barry D. Keeling, the Director of the Joint Staff, Louisiana National Guard.
The event is free and open to the public.
ULM veterans in attendance will be recognized for their service and presented with a ribbon of recognition. 
The program will include ULM President Dr. Nick J. Bruno, U.S. Congressman Ralph Abraham, and Brian Sivils, Master Sergeant of the Air Force, who will perform the National Anthem. Students from the ULM ROTC will serve as Color Guard.
Dr. Ruth Smith, director of the School of Humanities, will present on the historical significance of the occasion.
Community representatives will also be in attendance. 
For more information, contact the Office of Career Connections at 318-342-1144.
About Brigadier General Barry D. Keeling: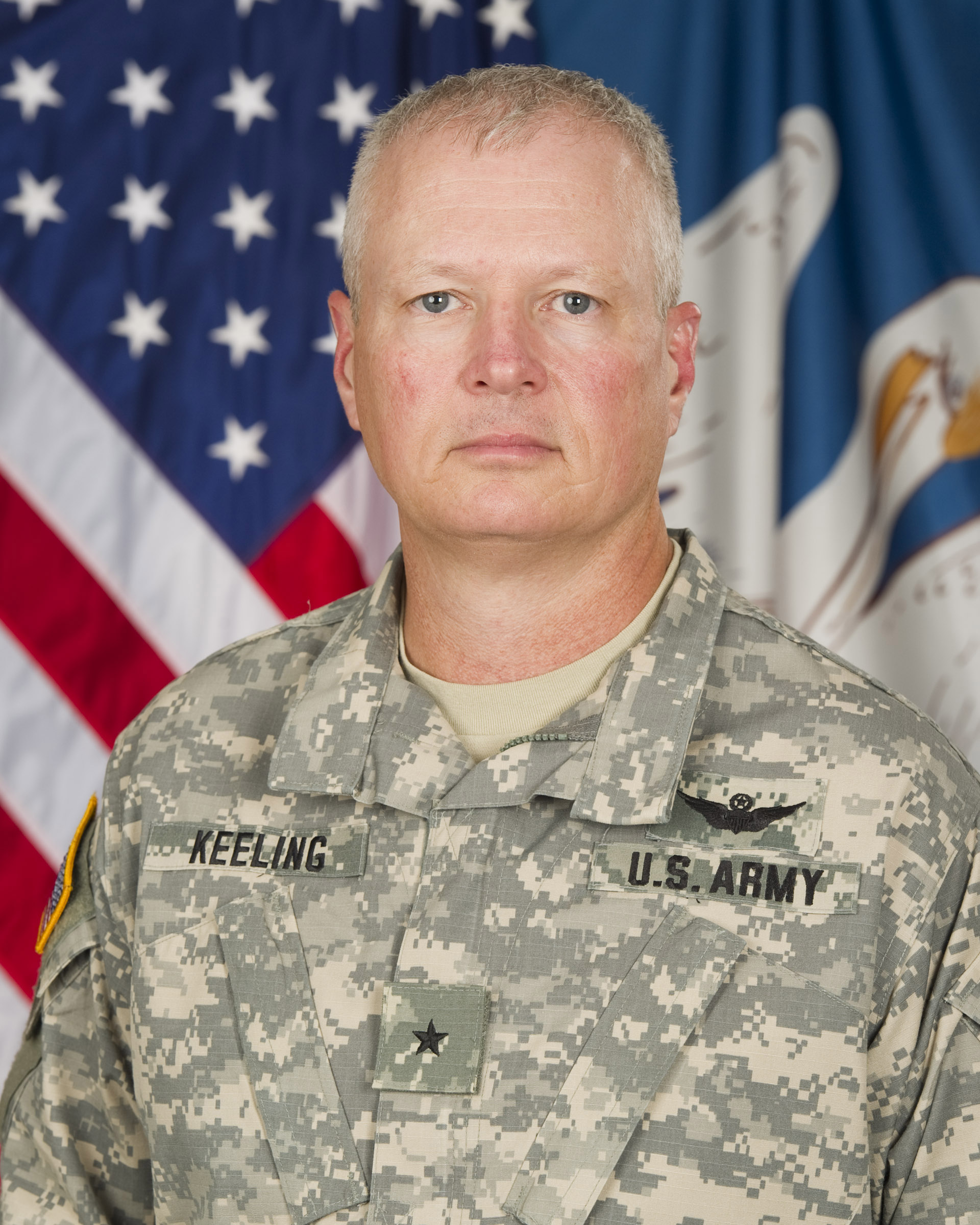 Brigadier General Barry D. Keeling is the Director of the Joint Staff for the Louisiana National Guard. He serves as the chief advisor and principal assistant to The Adjutant General, State of Louisiana. He is responsible for directing, supervising, training, and coordinating the staff and assisting The Adjutant General in the deployment and coordination of programs, policies, and plans affecting more than 11,000 members of the Louisiana National Guard. General Keeling is also designated as the state's Dual Status Commander, responsible for commanding all military forces conducting emergency and contingency operations in Louisiana. General Keeling holds a Bachelor of Science degree in Biology and Economics from Southeastern Oklahoma State University and a Master's degree in Strategic Studies from the United States Army War College. General Keeling resides in New Orleans, Louisiana with his wife Donna. They are the parents of three children: Elysha, Jacob, and Creighton.