Published November 16, 2015
Two alumni, along with students and faculty in the Social Science Research Laboratory, have been selected to participate in the Delta Regional Authority's Delta Leadership Institute Executive Academy.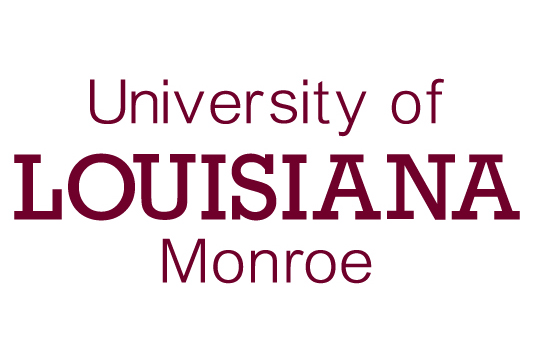 Cole Avery of Jonesboro and Adam Holland of Oak Grove have been selected for the eleventh class of the DLI Executive Academy. They received nominations from their respective governors and will join 50 other nominated fellows from the eight Delta region states. They will participate in a yearlong training program with an intense focus on honing leadership skills and bettering the Louisiana community, workforce, and infrastructure.
Holland, a 2006 ULM graduate with a degree in General Studies with a focus in Government, has gone on to become the Mayor of his hometown, Oak Grove, Louisiana. 
Avery, who graduated in 2013 with a degree in Mass Communication with a concentration in Journalism, is the current Communications Director for Congressman Ralph Abraham. 
Avery and Holland will attend six sessions spanning across the Delta region and Washington, D.C. to expand their knowledge of public service and obtain first-hand experience in advocacy training, public health, transportation, and basic public infrastructure. Avery and Holland both express their ardent desire to better their hometowns and communities and are confident that this opportunity will help them become the leaders and visionaries that will lead Louisiana into a prosperous future.
"I have dedicated my professional life to making Louisiana a better place. I wanted to join the Delta Leadership Institute because it can help me sharpen my skills and abilities so that I can be the strongest voice that I can be for my family, friends and neighbors at home in Louisiana," Avery said. "Louisiana needs its next generation of leaders to take active roles in shaping the future, and I know that the expertise I can gain by participating in the Delta Leadership Institute can help me grow to be a better person and a better leader."
Mayor Holland states that, "As the youngest mayor currently serving in the Northeast Louisiana Delegation, it is my belief that this institute will provide me with valuable training and networking opportunities that will benefit our community. This will also allow me to share the information I gain from this experience with other elected officials in our region who may not be aware of what is available for their communities." 
The DLI is an organization that is striving to better prepare community leaders across the Delta region by giving them invaluable first-hand experience that will enhance their understanding of regional issues affecting Louisiana residents. Their training will equip them with the resources and training to solve those problems within their communities and better develop their aptitudes for leadership.
Also taking part in a DRA leadership workshop are Dr. John W. Sutherlin, director of ULM's Social Science Research Lab (SSRL), and student Alexandria Holland from Las Vegas, Nevada, who recently graduated from ULM with an MBA and is currently working on her MPA. On October 22, 2015 they presented a workshop in Memphis, Tennessee that focused on leadership, transportation, and infrastructure within the Delta region to a crowd of leading economic development strategists, research experts, and presidents, vice presidents, and CEO's of various companies from throughout the Delta region who gave their own presentations that focused on development opportunities in spite of social, economic, and political obstacles.
Holland and Dr. Sutherlin worked closely with the Delta Regional Authority, Arkansas State University, and the University of Alabama to present this workshop as part of ULM's SSRL program, which is an interdisciplinary program at ULM that strives to incorporate the talent and knowledge of students, teachers, and other staff members into services throughout the region.
The SSRL has been chosen to receive another year of funding from of the DRA for the Leadership Initiative grant. ULM faculty members Drs. Pamela Saulsberry in social work and Joshua Stockley in political science also take part in contributions to the ULM DRA grant.
There will be another session of the leadership workshop in Vicksburg, Mississippi that will discuss public health and education issues in the Delta Region. 
For more information about the Delta Regional Authority and Leadership Institute Executive Academy please visit dra.gov/about-dra/mission-and-vision.