Published November 24, 2015
ULM president Nick J. Bruno announced today the formation of a head football coach search committee. College Sports Solutions (CSS), a collegiate athletic search firm based out of Atlanta, GA, will also assist ULM in its search.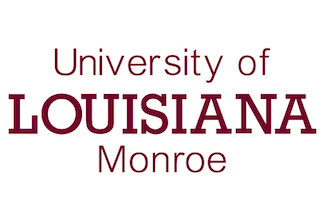 The CSS was launched in 2013 by Jeff Schemmel, a former athletic director with over 25 years of intercollegiate athletics management experience. Schemmel has had a history of leading successful search committees, and his firm has provided services to a large number of NCAA-affiliated universities, major athletic conferences such as the Big 12, Pac-12, Conference USA, Mountain West Conference, as well as the NCAA itself. The CSS will assist ULM in identifying strong candidates, analyzing career data, and performing background checks, among other related tasks. The firm will also serve as the point of contact between all candidates and the University.
"Our number one goal is to secure the best possible candidate who will move our football program forward to compete at the highest level possible," said Bruno. "The CSS has a tremendous track record of identifying and placing successful coaches all across this country and we are excited to have their assistance with the search. We have also established a diverse and talented group of individuals from all across the state of Louisiana who have enthusiastically dedicated themselves to serving on the search committee." 
"The bottom line is that there is only one direction for our football program, and that is forward. We are already moving in that direction, and so we invite our fans and patrons to get on board with us as we continue toward a path of success."
The search committee is comprised of eight voting members, five of whom formerly played football at ULM. All members of the search committee are enthusiastic supporters of ULM athletics and see this as a significant opportunity for the university. 
"This is my University and I'm proud of it," said search committee member Al Miller, a ULM alumnus and former NFL strength and conditioning coach. "I want to see ULM make the wisest choice possible, for this very important position, and at this very important time in the life of our University. I'm honored to be part of the selection process."
Pat Mitchell, another member of the search committee, expressed a similar sentiment: "This is an exciting time to be a Warhawk. The commitment from the administration is as strong as I've ever seen. The community is hungry. The foundation is strong. It's time to realize what a great University we have in ULM!"
Members of the search committee:
Shaquille O'Neal Belson
Belson earned a bachelor's degree in criminal justice with a minor in sociology from ULM in 2013. He was a member of the ULM football team and a letterman from 2007-11. He coached football for two seasons at Carroll High School. He is currently employed as a Corporal at the ULM Police Department.
Lee Denny
Denny earned a bachelor's degree in finance and economics in 1992. He is currently the Deputy Port Director for the Lake Providence Port. He also serves as a police juror in East Carroll Parish, where he is on the Ways and Means, Personnel, and Sanitation committees. Lee currently serves on the ULM Athletic Foundation where he sits on the executive committee. 
Van Lambert
Lambert attended ULM on a football scholarship and lettered four years before graduating in 1972. His senior year he was named to the Academic All-American team, and served as team captain and team MVP. Lambert served as head football coach and athletic director at East Ascension High School from 1981-88, where he led his team to two district championships 
Al Miller
Miller earned a degree in health and physical education with a minor in history from ULM in 1970. He was a member of the ULM football team for four years and was inducted into the Northeast Louisiana University Hall of Fame in 1992. Miller served as the strength and conditioning coach at Mississippi State University, ULM, University of Alabama, and the Oakland Raiders (NFL). He was inducted in the USA Strength and Conditioning Coaches Hall of Fame in 2005.  
Pat Mitchell
Mitchell earned a bachelor's degree from ULM in 1982 and a master's degree in 1983. He was an honor's graduate, a three-year football letterman, 1982 football team captain, 1982 All Conference academic team, and earned the George T. Walker Award in 1982. He has served five years as a high school football coach and four years as a strength coach at LSU. Currently, he is the President/CEO of The Carpenter Health Network.
Brian Moreau
Moreau earned a bachelor's degree from ULM in 1986 and a master's degree in 1989. He was a ULM baseball letterman form 1982-86 and a ULM assistant baseball coach from 1992-94. He served as assistant athletic director for ULM's External Operations from 1994-96.
Anthony "Tag" Rome
Rome earned a bachelor's degree from ULM in 1984. He was a member of the ULM football team from 1980-83 earning the All Conference, All Louisiana, All American (twice), and all Conference Academic awards. He played professional football for the NFL and CFL. Rome served as assistant football coach at ULM from 1989-96. He was inducted into the ULM Sports Hall of Fame in 1996.
Gerrand Johnson
Johnson earned a bachelor's degree from ULM in 2014 and is pursuing a second bachelor's degree in mass communication. He currently plays football at ULM, where he has started for all four years. He has received many awards and recognitions, including having been selected for the Sun Belt Conference Commissioners list, Sun Belt honor roll, 2x All Sun Belt Conference selection, and tied for the most tackles of any defensive tackle/nose guard in the nation in 2014. 
Five additional ULM constituents will serve as ex-officio (non-voting) members: Dr. Mary Adams (associate professor of English), Brett Bennett (director of Radiologic Technology and faculty athletic representative), Meghan Mazza (assistant athletics director of compliance), Brian Wickstrom (director of athletics), and Josh Brooks (special assistant to the president).
The first committee meeting has not been scheduled, but Bruno indicated that they are aiming to convene at the very beginning of December.