Published December 2, 2015
Lauren Harper, a ULM risk management and insurance major, recently attended the Beta Gamma Sigma (BGS) Global Leadership Summit in Orlando, Florida. Harper received a scholarship from the BGS to cover her expenses based on ULM's chapter ranking.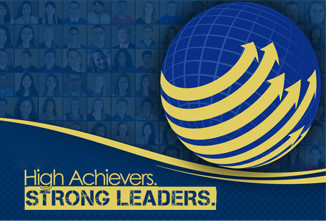 Over the course of four intensive days, more than 350 business students and professionals gathered to share their strengths and expertise for the BGS Global Leadership Summit. An elite group of 304 business students from 14 countries represented 155 schools at the Summit, making for a truly global and collaborative experience. On hand were more than 60 speakers, sponsors, and BGS board and staff members to guide students throughout the conference.
Before the Summit, students were asked to take the Clifton StrengthsFinder assessment to identify their top five strengths. These unique strengths profiles guided the rest of their time at the event, and will continue to serve them in their ongoing educational and professional journeys.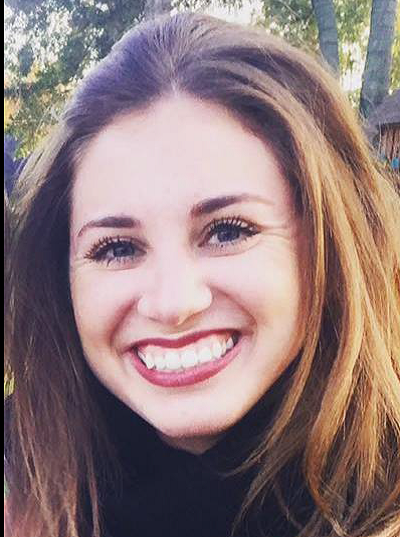 Along with talks meant to inspire, students attended sessions full of concrete support for their next steps in school and business. Dr. Tom Robinson, president and CEO at AACSB International, explained the future of business education and the lifelong value of attending an AACSB-accredited school. Young BGS alumni who have quickly advanced their careers talked about what to expect after graduation and how to navigate professional life challenges. Recruiters from top firms KPMG, Enterprise, and GEICO guided the very popular Q&A panel on how to land a great job. And the Summit career and college fair hosted 26 representatives from top employers and business schools around the country.
The Summit concluded with a case study competition sponsored by KPMG. The competition tasked students with putting their strengths, new knowledge, and team building skills to the test. Divided into four different scenario categories, groups of eight to 12 students collaborated on solutions to hypothetical business challenges. While creating an innovative business proposition was one part of the task, the students were told to focus on "process over product." Panels of judges (composed of event speakers and BGS staff and board members) evaluated each team's ability to solve problems, communicate effectively, and leverage individual and collective strengths. The winning teams from each scenario group then presented to the entire Summit their proposals—as well as the journeys that brought them to a solution. The result was a culmination of the many lessons gleaned from the previous three days.
"Beta Gamma Sigma is not just a society for the elite. Beta Gamma Sigma is an opportunity for people to find something bigger than themselves," said Harper. "The conference taught me punctuality, drive, and skills, but also courage, strength, and humility. 300 completely different individuals coming together from all parts of the world were able to work and intertwine their ideas and visions to come up with an end goal. I became a better student, a better dreamer, and acquired excellent knowledge and skills."
According to Dr. Ron Berry, dean of the College of Business and Social Sciences, "Lauren was a great choice to represent ULM. She has served as a leader on campus while excelling academically. I am also very proud and thankful of the work our faculty and staff continue to do to maintain AACSB-International accreditation, which allows us to provide great opportunities like this one for our students." 
Only universities that have earned accreditation for their business programs from AACSB-International are allowed to host chapters of the honor society Beta Gamma Sigma and send students to the Global Leadership Summit. ULM is part of approximately 5% of business programs in the world who have earned this prestigious recognition.