Published April 3, 2017 
The University of Louisiana Monroe Spring Blood Drive takes place this week, coinciding with the Spring Fever festivities.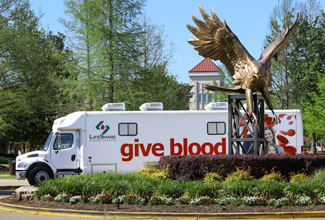 From 11 a.m.-4:30 p.m., Monday-Thursday, a LifeShare Blood Centers donor bus will be parked at Warhawk Loop. Students, faculty and staff are invited to take advantage of this opportunity to give "the gift of life."
The blood drive is sponsored by the ULM Medical Laboratory Science Society. Program director Debbie Wisenor said a donation can do three things.
"One blood donation, approximately one pint of blood, can save up to three lives. Giving blood is safe, simple, and it saves lives. It is an easy way to help someone else that doesn't require a lot of time and effort.  ULM has a tradition of holding blood drives each semester so that students and employees can give blood on campus. Giving blood is giving the gift of life!" Wisenor said.
Senior Joseph Davis, a pre-law major from Tallulah, said Sunday's storms brought him to the donor bus.
"I'm donating because of the storm, and I donate regularly," he said.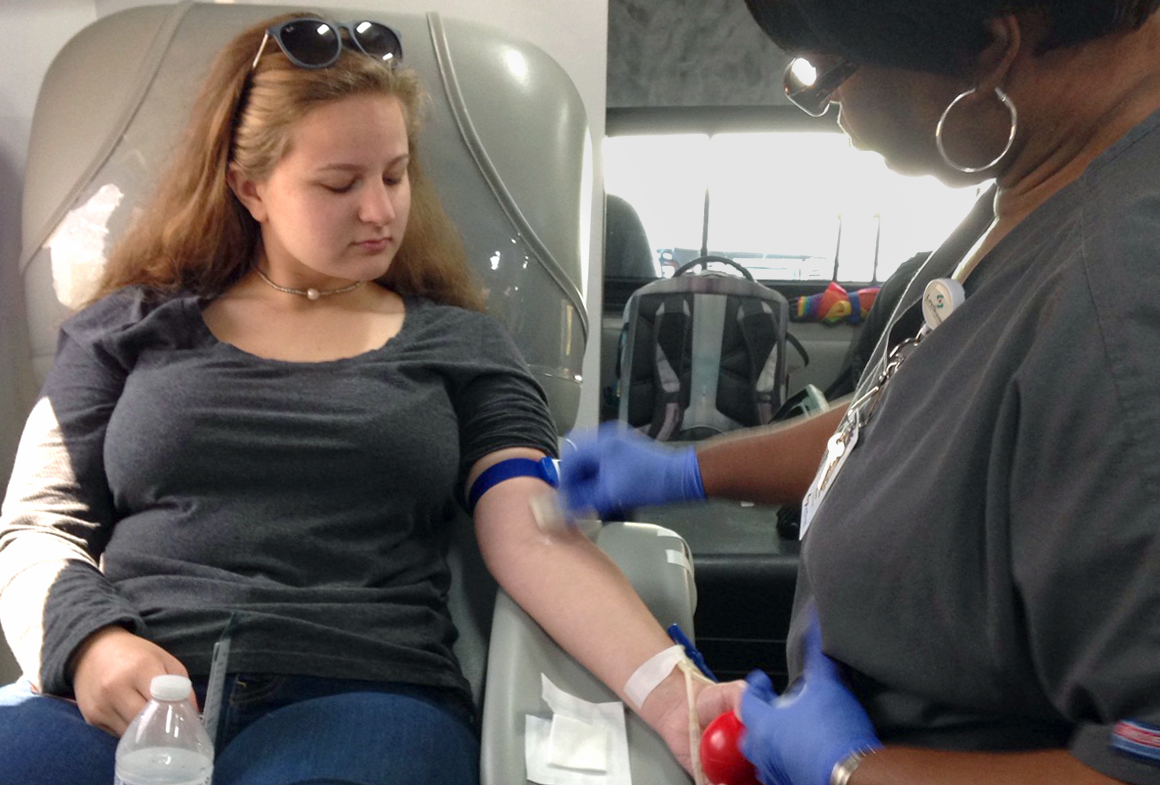 Hannah Gray, a freshman from Monroe, is also a regular donor.
"LifeShare always calls me when they have a shortage," Gray said as she watched LifeShare technician Pat Elmore prepare her for the donation.
Tiffany O'Neal of LifeShare, said it takes 20 to 40 minutes to donate, depending on which procedure is used.
All you need to donate is a photo ID (driver's license or ULM ID).
Donors will be treated to snacks and drinks and will leave with a T-shirt.
Want details? Contact O'Neal at 331-3113.
LifeShare Blood Centers regularly supplies blood components to 117 medical facilities throughout Louisiana, East Texas and South Arkansas. Founded in Shreveport, La. in 1942, it is a nonprofit community service provider governed by a volunteer Board of Trustees.  LifeShare is a member of America's Blood Centers and the American Rare Donor Program, is licensed by the U.S. Food & Drug Administration and accredited by AABB.