Published May 30, 2017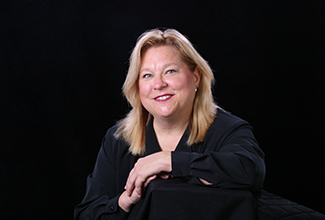 When Deborah Chandler, Ph.D., answered the phone sometime in late-2015, she did not know who was calling. Or, that the ensuing conversation would send her and a group of singers from northeast Louisiana all the way to the stage at Carnegie Hall in New York City.
"I got a call from MidAmerica Productions about a year and a half ago. They just called out of the blue and asked if I was interested in conducting at Carnegie Hall in June 2017," Chandler said. "I said heck yeah!"
Chandler is Director of Choral Activities at the University of Louisiana Monroe, director of the Monroe Symphony Chorus and Minister of Music at Northminster Church.
About 18 months after the phone call, Chandler was leading rehearsals for the 44-voice choir which will accompany her to New York City for the 8 p.m., Monday, June 5, performance at Carnegie Hall.
"We're rehearsing every Monday night to get ready," Chandler said.
Singers from NELA are from different ULM choirs, the Monroe Symphony Chorus, Northminster Church, Jesus Good Shepherd Church and Louisiana Tech. Joining the NELA singers will be choirs from California, Massachusetts, Maine and Pennsylvania, forming a choir of about 130 people.
Chandler will direct the choir and conduct the New England Symphonic Ensemble.
"My pieces will come at the end (of the concert)," Chandler said.
The selections are "Te Deum," arranged by British composer John Rutter, and the Mack Wilberg arrangement of "Come Thou Font of Every Blessing" for the Mormon Tabernacle Choir.
Chandler still doesn't know how MidAmerica Productions found her, but she's thrilled they did.
"I don't know how they got my name," Chandler said. "How did they find me way down in Monroe, Louisiana?"
"It's quite an honor. It wasn't on my bucket list, but when I got the call, how could I say no?" she said.
Chandler leaves Thursday, June 1, and the NELA singers will travel on Friday, June 2. They will have two rehearsals in New York before the performance.
NELA singers include: ULM - Milan Arpino, Allison Comeaux, Savanna Edwards, Julian Jones, Ryan Kennedy, Corey Thaxton, Alanna Thompson, Brandi Mitchell, Morgan Meyer, Liam Morrison, Ali Owens, Irina Polunova, Alexandra Schmitt, Greg Sova, Matthew Stewart and Caitlin Struth: Monroe Symphony Chorus -  Lee Ann Box, Lori DiGillian, Judy Fellows, Pam Givens, Russ Givens, Gloria Jones, Judy Rogers Krestensen, Sondra LaCroix, Patricia McClure, Lindsay Reynolds, Marge Richters, Carol Tubb, Tammy Zachry, Thomas Atkins, Ed Biersmith, Barbara Biersmith, Allison Friloux, Laura Smith and Neil White; Northminster - Kyle Gregory, Bobbie Kern Gregory and Teri Mitchell; Jesus Good Shepherd - Anna Grace Gill, Jo Kaufman and Elise Tramontana: and Tech - Larry Williams, Adriana Lenussa and Michael Tullis.
MidAmerica is in its 34th season and presents choral and instrumental performances in Carnegie Hall.