Educator grants strengthen ULM partnerships with area school systems
Published July 20, 2017
University of Louisiana Monroe 
Office of Public Information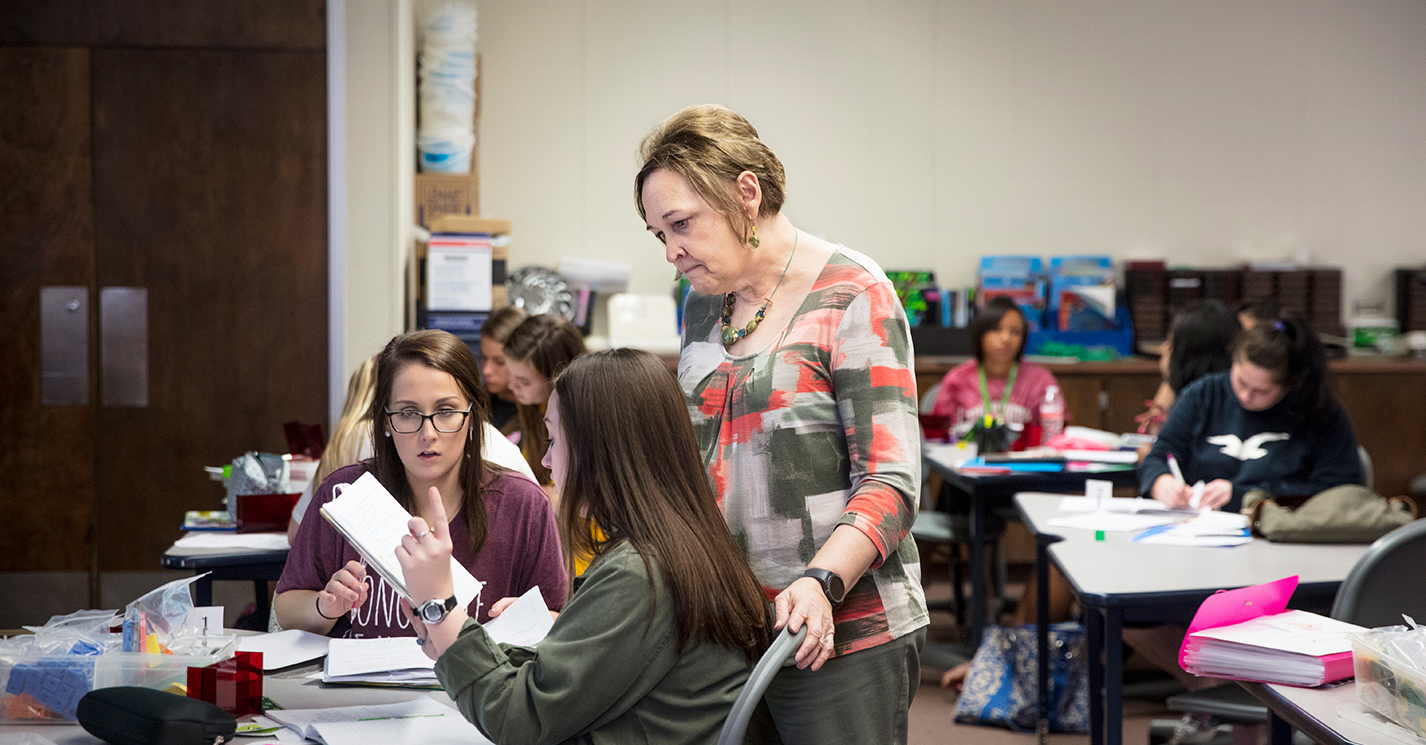 MONROE - The Louisiana Board of Elementary and Secondary Education recently approved $2.2 million in Believe and Prepare Educator Grant Program allocations to assist the University of Louisiana Monroe and 12 other universities and non-profit organizations in their efforts to start or expand and strengthen their teaching preparation programs.
The round of grants focuses specifically on classrooms in which identifying highly prepared educators has been most challenging, those serving students with disabilities and those in rural regions of the state.
The board earlier this year identified two areas of focus for providers. The first area was starting or expanding year-long teaching residencies in partnership with rural schools and school systems participating in the Teacher Incentive Fund.
The Teacher Incentive Fund is used to strengthen the educator talent pipeline in 16 rural school systems with a total of 137 schools.
The second focus area was increasing the number of certified special education teachers.
A call for applications from preparation providers statewide was then issued to ultimately select 13 plans that best aligned with the state's goals. Each grantee had to provide a school system partner. ULM partnered with Monroe City Schools and Morehouse, Ouachita, Richland and West Carroll parishes.
ULM Vice President of Academic Affairs Dr. Eric Pani said the change to a year-long residency gives pre-service teachers more time to develop effective teaching skills, so they should start full-time teaching better prepared to educate their students.
"I cannot think of a more important profession than teaching," said Pani. "After all, elementary and secondary teachers form the foundation for learning that produces skilled tradesmen like electricians and plumbers or professionals like scientists, doctors and lawyers. I am very pleased that the BESE has awarded ULM funds to help carry out this program."
The 13 plans selected by BESE include 10 academic institutions and three non-profit organizations. Some schools accompanying ULM on the list include: Louisiana State University, University of New Orleans and Southeastern University.
The Believe and Prepare Educator Grant Program began in spring 2014 and has since awarded $4.89 million to teacher preparation providers statewide.
For the full list of recipients and more information about the Believe and Prepare Educator Grant Program, visithttp://www.louisianabelieves.com/teaching/believe-and-prepare .