Event opens the new athletic and academic year
Published August 18, 2017
WHAT: ULM's The Pursuit
WHEN: 5:30 p.m. dinner, 6:30 p.m. program, Thursday, Aug. 24
WHERE: Fant-Ewing Coliseum
TICKETS: $50 per person or $600 for a reserved table of eight
TO BUY: ulm.edu/thepursuit, Eventbrite.com, Facebook/The Pursuit, calling 342-3579 or emailing athleticfoundation@ulm.edu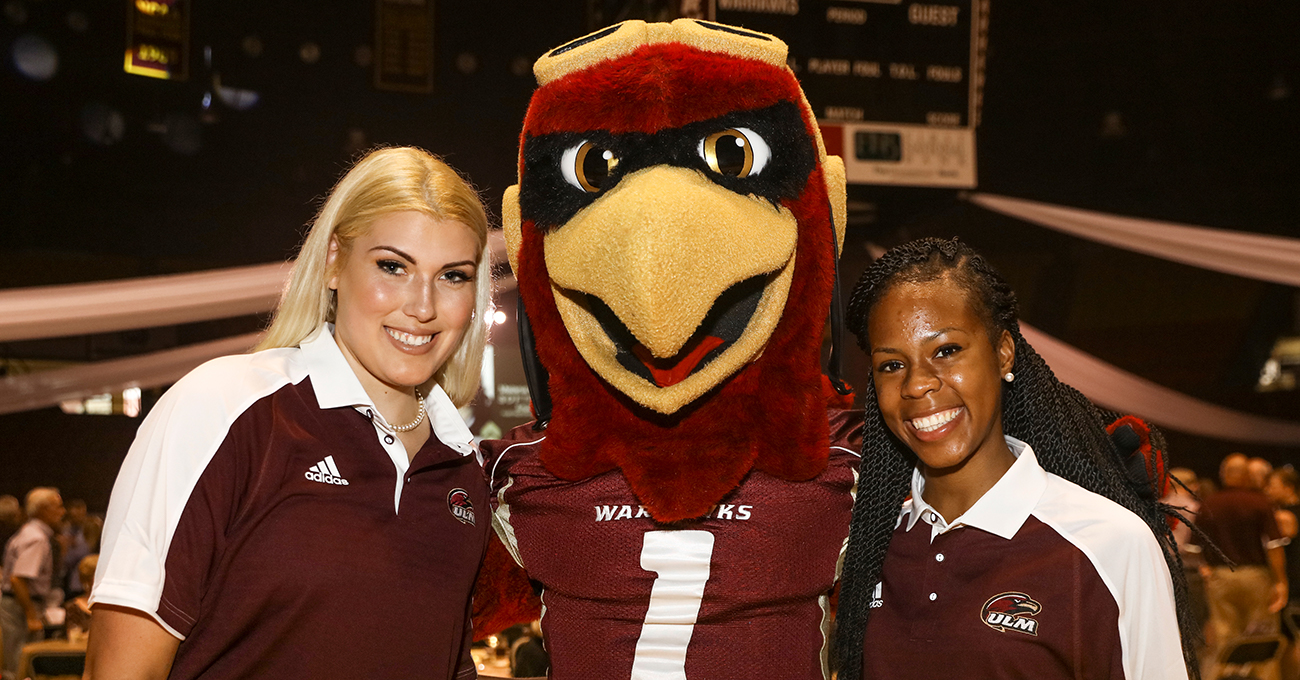 The second annual ULM's The Pursuit is just days away – on Thursday, Aug. 24.
Sponsored by Ouachita Independent Bank, the evening at Fant-Ewing Coliseum begins at 5:30 p.m. with dinner and beverages provided by Catfish Cabin, Fieldhouse Bar & Grill, Waterfront Grill, and Marsala Beverages.
The Pursuit is named for the Curtiss P-40 Warhawk pursuit fighter planes flown by Gen. Claire Lee Chennault and the Flying Tigers in World War II. ULM's Warhawk mascot was inspired by Chennault and his group of pilots and planes.
"We are looking forward to an exciting year and ULM's The Pursuit is where we can share with supporters and fans some of the wonderful things they can expect in 2017-18," said ULM President Nick J. Bruno. "We want everyone to come out and be part of the Best is on the Bayou."
The program starts at 6:30 p.m. Speakers include Bruno, who will share some highlights of the past year and plans for this year; Director of Athletics Nick Floyd with an overview of the 2017-18 sports seasons; Coach Matt Viator on the upcoming football season; Coach Mike Federico will talk about his vision for the baseball program; and Coach Keyton Wheelock will share her vision for women's soccer.
Tickets are $50 per person or $600 for a reserved table of eight. Purchase your tickets early by visiting ulm.edu/thepursuit, Eventbrite.com, Facebook/The Pursuit, calling 342-3579 or emailing athleticfoundation@ulm.edu. Proceeds benefit the ULM Athletic Foundation.