Published September 26, 2017
Each year the University of Louisiana Monroe Alumni Association honors members who have shown enthusiastic dedication to the university and the community.
This year's honorees will be recognized at the Homecoming Alumni Awards Brunch on Saturday, Oct. 14. The honorees are Anne Lockhart, recipient of the Golden Arrow Award, and Hannah Livingston, who received the Rising Young Alumni Award
The brunch is 10 a.m.-noon on the 7th Floor of the ULM Library. Tickets are $10 for the brunch, and for an additional $10 guests may enjoy a mimosa/bloody mary bar. To register and reserve tickets, visit ulm.edu/homecoming, scroll to Saturday, Oct. 14 and click on 10 a.m. Homecoming Awards Brunch, 7th Floor Library. Tickets may be paid for online or at the door.
Golden Arrow Award — Anne Lockhart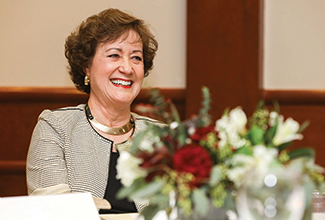 The Golden Arrow Award is the highest honor bestowed by the Alumni Association for outstanding personal and professional achievement. The 2017 winner is Anne Lockhart, former Monroe Chamber of Commerce board chairman and recent retiree from the ULM Foundation & Alumni Relations.
Lockhart received her Bachelor of Business Administration in 1986 and went on to a successful career in banking, advancing from teller to vice president of commercial lending. Lockhart then devoted 20 years to working with the ULM Foundation.
She serves on the boards of the Junior League of Monroe, United Way of Northeast Louisiana and the Monroe Chamber of Commerce. Lockhart is a lifetime member of the Alumni Association and in 2010 received the association's Service Award.
Rising Young Alumni Award — Hannah Livingston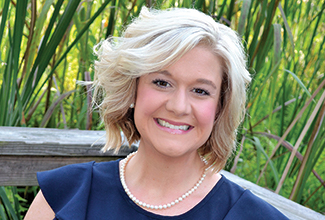 The Rising Young Alumni Award is given to an alumnus or alumna of ULM who exemplifies school spirit, appreciates the value of education and makes time to engage with their alumni community. This year's recipient is Hannah Livingston.
Livingston is regional representative for U.S. Sen. John Kennedy. Previously she was a senior strategic analyst with CenturyLink and a political campaign director and consultant.
Livingston earned a Bachelor of Business Administration in 2010 from ULM and received her Master of Business Administration in 2011. Since graduating, Livingston has a been an active member of the Ouachita Parish Alumni Association and serves on the Wine over Water committee. She regularly helps with Night of Champions and serves as the sole community member for the ULM Quality Enhancement Plan Steering Committee for the Southern Association of Colleges and Schools Accreditation.