The University of Louisiana Monroe will host its annual ULM Veterans Day Appreciation Ceremony at 10:30 a.m., Thursday, Nov. 9 in the University Conference Center, located on the 7th floor of the ULM Library.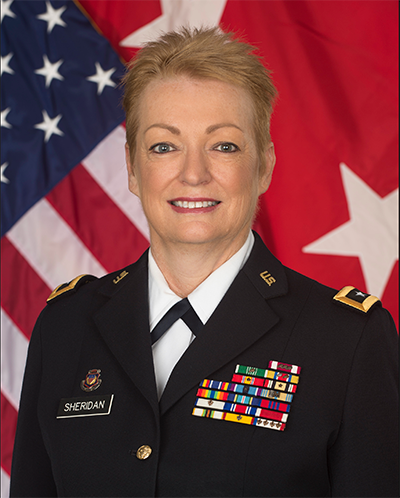 The event, organized to honor the military service of ULM faculty, staff and students, is hosted by Career Connections and sponsored by Monterrey Grill and Plunk's Wrecker Service. 

"The purpose of this event is to recognize and offer our gratitude to those who have given of themselves in some capacity to protect our nation's people and their freedom," said Kristin Chandler, assistant director of ULM's Office of Career Connections. "We invite the ULM campus and community to join us in honoring our ULM employees and students who have served or are currently serving in the United States Armed Forces."

The featured guest speaker for the event is Maj. Gen. Joanne F. Sheridan who currently serves as the Assistant Adjutant General of the Louisiana National Guard. Sheridan is a graduate of ULM.

ULM veterans in attendance will be recognized for their service and presented with a ribbon of recognition. 



The program will include President Dr. Nick J. Bruno and Brian Sivils, U.S. Air Force Master Sgt., who will perform the national anthem. Students from the ULM ROTC will serve as Color Guard. Dr. Ruth Smith, director of the School of Humanities, will present on the historical significance of the occasion. 

Community representatives will also be in attendance. 

The event is free and open to the public.

For more information, contact the Office of Career Connections at (318) 342-1144.

About Maj. Gen. Joanne F. Sheridan

Maj. Gen. Joanne F. Sheridan is currently the Assistant Adjutant General for the Louisiana National Guard.  She serves as the principal military advisor to the Adjutant General of the state of Louisiana and is responsible for assisting in the deployment and coordination of programs, policies, and plans for the Louisiana Army and Air National Guard.

Sheridan received her Bachelor of Arts in Sociology from the University of Louisiana Monroe. She received her commission through the Reserve Officer Training Corps in May 1983.   
Sheridan began her military career on active duty from February 1984 through September 1988. In October 1988, she was appointed in the Louisiana Army National Guard. Sheridan deployed in Support of Operation Iraqi Freedom in 2008 where she served as the Director of the Project Management Office on the Task Force to Improve Business and Stability Operations in Iraq.
WANT TO GO?
WHAT: ULM Veterans Day Appreciation Ceremony
WHEN: 10:30 a.m., Thursday, Nov. 9
WHERE: Conference Center, 7th floor ULM Library
Office of Marketing and Communications
Published November 6, 2017