Published November 21, 2017
By Mark Henderson (Special to the University of Louisiana Monroe)
In the field of marriage and family therapy, Dr. Raphael Becvar wrote the book.
When "Family Therapy: A Systemic Integration" was first written by Becvar and his wife, Dr. Dorothy Stroh Becvar, in 1988, it was, according to Becvar, only the second textbook of its kind. 
"It's a very new field," Becvar said. "There was no textbook. In 1988, it was primarily my wife who saw a need for a consolidating textbook. Now, there are many, many textbooks, but back then there were pieces scattered in many places. Our textbook consolidated the research that was out there into one place."
The textbook, now in its eighth edition, is a keystone for students in the University of Louisiana Monroe's marriage and family therapy program.
From 1992-1996, Becvar served as the first Hanna Spyker Eminent Scholar Endowed Chair in the ULM marriage and family therapy programs. His arrival brought added prestige to the ULM program.
"Within the discipline, he is very well known," says Dr. Wendel A. Ray, the current Spyker Eminent Scholar and Endowed Chair and professor of family system theory at ULM.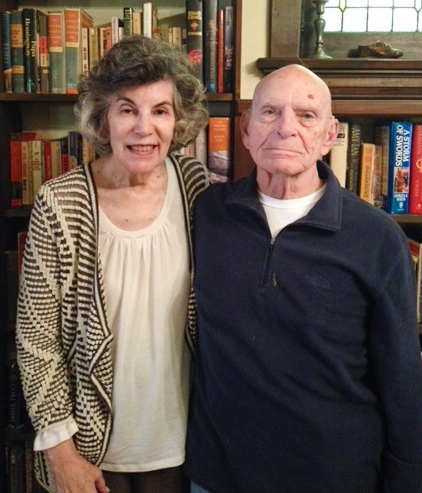 On Nov. 30, the Becvars, husband and wife, will present lecture-discussions at ULM. Becvar said it will be an encapsulation of a lifetime of study with a bit of fun mixed in. "As a teacher, I have always tried to have fun."
For Ray, the visit will renew a long relationship. He is a Becvar protégé, from his days at Texas Tech University in the mid-1980s.
"I consider Ray my mentor. In fact, whether they (the Becvars) realize it, they are everybody's mentor,' he said.
Becvar taught high school for nine years and served as a school counselor until he pursued his doctorate at the University of Minnesota, completing his studies in 1967. "Family therapy was just coming into being at the time," he said. 
He accepted a teaching position at St. Louis University and had a private therapy practice. He met his wife, Dorothy, there. She was a doctoral student in the MFT program.
The Becvars left St. Louis for Texas Tech. He served as director of its MFT program, and his wife taught there for two years when their son was killed in a car accident. After the devastating loss, the couple returned to friends and family in St. Louis. 
The loss also shaped Dorothy's work. She wrote books about the grieving process. They resumed teaching careers in St. Louis.
That's when Becvar received a call about an endowed chair being created at ULM. The call came from the dean, but Becvar believes "it was instigated by Ray." After the interview, everyone at ULM knew Becvar was perfect for the position, Ray said.
"I took the job at ULM. I commuted, on campus Monday through Thursday and flying home to St. Louis," Becvar said. At the same time, his wife took a position at a Virginia university. "It worked out." 
"I came down to a very strong master's program," Becvar said about ULM. "It still is. ULM students are making names for themselves all over – in Europe and in Asia. At the time there was interest in building a doctoral program. I offered to put it together."
Becvar developed the curriculum, standards and evaluation practices for ULM's doctoral program. "Except for a few tweaks, our program is exactly as he left it," Ray said. "We have produced about 200 PhD-holding professionals." 
In 2010 the face-to-face PhD in MFT program Becvar created was used as a template in creating the all-online PhD in Systemic Studies Program. 
Becvar's expertise is in the field of systemic studies, which he said is a very simple concept. "Everything is related to a single unity. We identify subsystems, such as a nation, a community and a family, but they are all interrelated. You might try studying the family out of context, but you'll come up with an incomplete understanding," Becvar said. The family dynamics can only be understood in the context of the other influences in society. Subsystems do not exist in a vacuum.
That's the observations the Becvars will be sharing Nov. 30.
Schedule of events for the Becvars
9 a.m.: Lecture-discussion by Raphael and Dorothy Becvar. The event, free to all participants, 7th floor of the library. The program will offer three hours in continuing education credits.
9:15-10:45 a.m.: Dorothy Becvar will discuss "Ethically Informed and Spiritually Sensitive Practice:  A Postmodern Perspective."
11 a.m. to 12:30 p.m.: Raphael Becvar will discuss "Systemic Perspectives on Life, Problems, Solutions and Therapy."
A free lunch will be available to all participants after the presentations at Catholic Campus Ministry, 911 University Ave.
2-4:30 p.m: the Becvars will meet informally with ULM MFT program students and faculty, in Room 154a, Strauss Hall.