Published January 29, 2018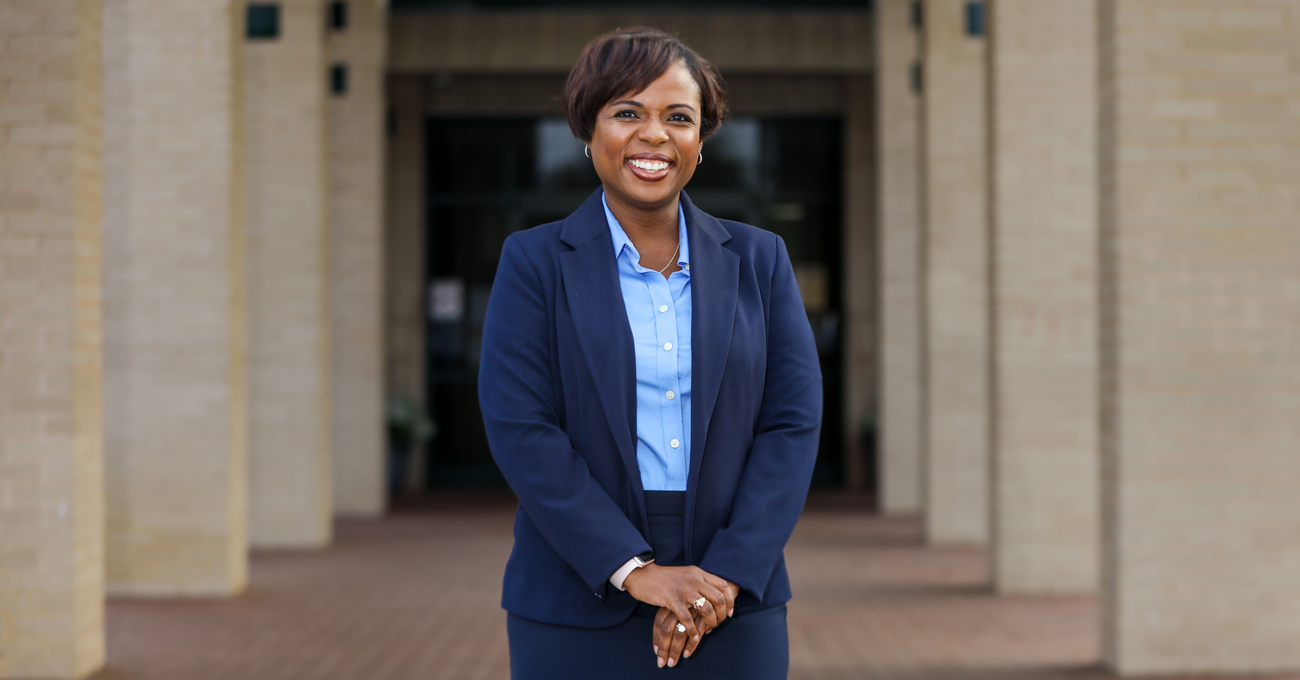 Twainna Calhoun credits her time at ULM for providing her the instruction and practice to make the everyday decisions she encounters as principal of Good Hope Middle School in West Monroe, Louisiana. It also aided her in building her educational legacy, something she didn't know she needed a ULM professor insisted upon it. That early recognition of what needed to be done to get where she wanted to go has served Twainna well, and her students and faculty benefit from her knowledge and leadership daily. Twainna obtained her Master's in Administration & Supervision in 1999 and then her plus 30 hours later in 2005. Her professors were essential to her growth at ULM, and she still keeps in touch with some of them today. Twainna describes her classroom learning as akin to driving a virtual car. It was a real as it could get without actually having the responsibility solely on her shoulders. It allowed her to see the "science versus the art."
 One day in a ULM Educational Leadership class, Dr. Rice asked the students, "What will your professional legacy be?" Twainna remembers pondering the depth of the question, and the pursuit of perfecting that legacy has shaped every professional decision she has made since. He went on, "We all leave a personal legacy to our children, our families, but as an educator, after dedicating most of our life to our work, what will we leave to our profession?" Dr. Rice encouraged the class to write theirs down, and twenty years later, Twainna still has the notebook and the list she crafted in that very class. She strives every day to keep the students first. She owes the transparency, the accountability to her students, their parents, her teachers, her community, and even herself. She makes sure she does right by the students.
 She refers to those notes from her classes, keeps them alongside the books on her office shelves. That old tattered notebook from 1998 serves as her guidebook decades later. It reminds her to be proactive, never settling for good enough, to always set goals. "Through the leadership of teachers and classmates, patience from my parents, guidance and strength from God, and being able to prepare for a new life," Twainna was able to transform herself from a classroom teacher to a school leader. ULM served as her "virtual academy." Her professors provided her real life experiences past the jargon of education.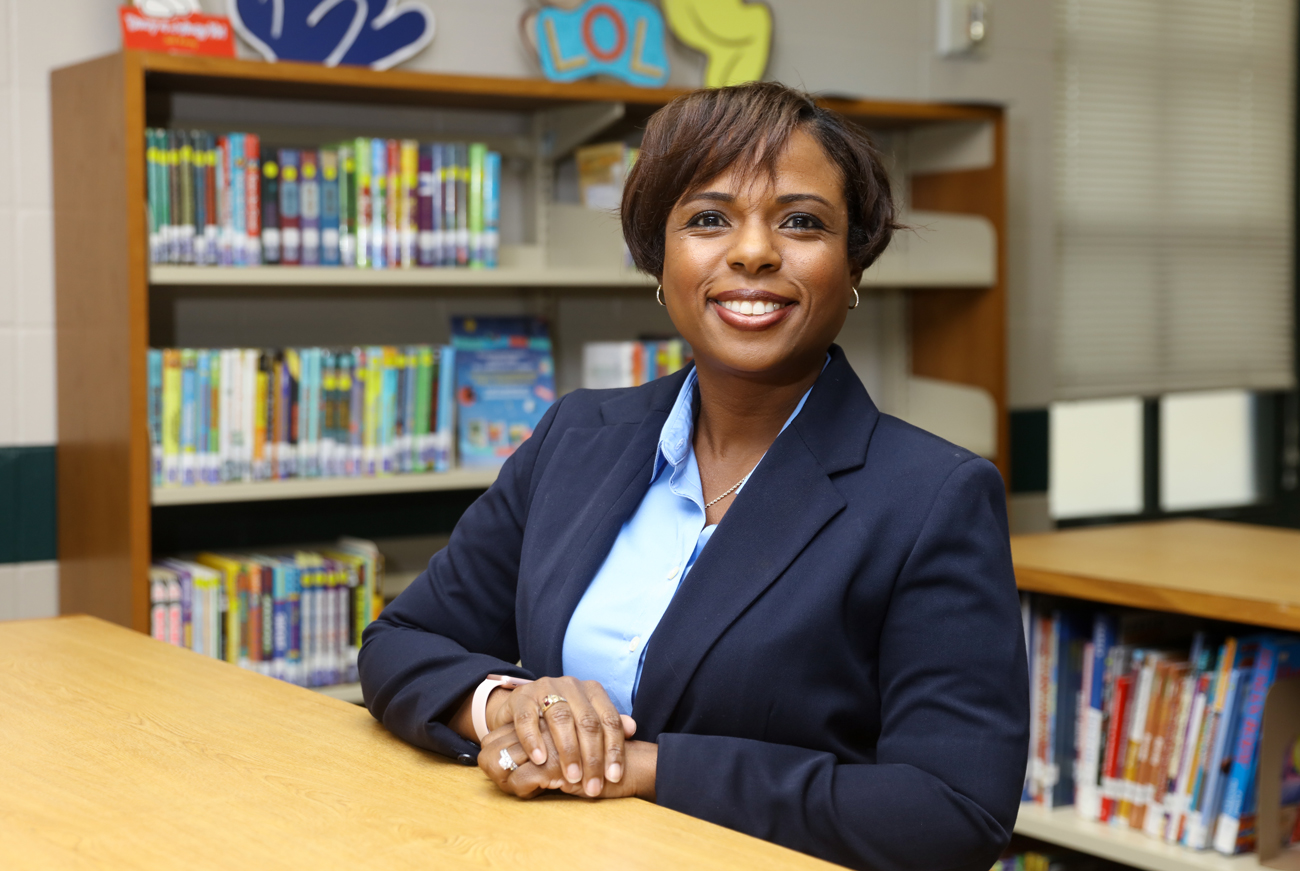 Twainna focuses on working smarter, not harder. Her grandmother, "God rest her soul," told her, "The softest pillow is a clear conscience." She makes decisions based on "doing right by her students." She feels her colleagues; her professors do right by her. She recognizes ULM as a community school, one that gives back. And as a community member, she does the same. At ULM, she felt seen and heard; he wasn't a number or a dollar sign, and she's carried that level of respect into her profession. She felt valued, and she makes sure others in her professional life do as well. It's what makes a good leader.
 Having attended a Summer Scholars program at Harvard, the hometown feel of going to school at ULM stood out to Twainna. Knowing the person next to you in class, having a similar background provides a level of comfort in what can be an uncomfortable four years. Twainna was already in the workforce when she came to ULM. She had a teaching position at A.L. Smith Elementary, already a well-performing school, but remembers Dr. Otis Lavette stressing in one of her ULM classes: "If it's not broken, it can always be polished." As a result, Twainna strives to never get comfortable. Even though her school is performing well, it can always improve. She has no room for complacency.
 Over the years, she has continued to keep polishing, keep cementing that legacy. She will continue to maintain the integrity of Good Hope Middle School and her own integrity. She will remain proactive for her students, never settling for good enough. This continual effort prevents burnout. Now in her fifteenth year as a school administrator, she is still just as energized as day one. Twainna thanks ULM and her professors for teaching herself to harness and then expend that energy when necessary. With the guidance she received from Dr. Pugh, Dr. Lavette and Dr. Rice, she realizes "it takes a village." Each person is an essential piece of that school puzzle, and they all get the same level of respect. Twainna realizes she sets the tone, and as a mother of three girls, that tone must stay positive. The best ULM graduates always remain willing to learn, and this ability makes Twainna not only a good mother, but also a superior leader, a true testament to her ULM professors.
Feature courtesy of BayouLife Magazine