Published February 27, 2018
By Kelsey Bohl
Special to the University of Louisiana Monroe
The Downtown Arts Alliance has nominated University of Louisiana Monroe student Accie Sullivan for the 2018 Northeast Louisiana Arts Council Dorothy Bassett Emerging Artist Award.
The Dorothy Bassett Emerging Artist Award was created to honor the next generation of artists in the northeast Louisiana area. The award recognizes emerging artists aged between 17 and 25 that show talent in innovation and individual expression. The Northeast Louisiana Arts Council awards the winner with a $1,000 cash prize, so the artist can afford further training in their craft.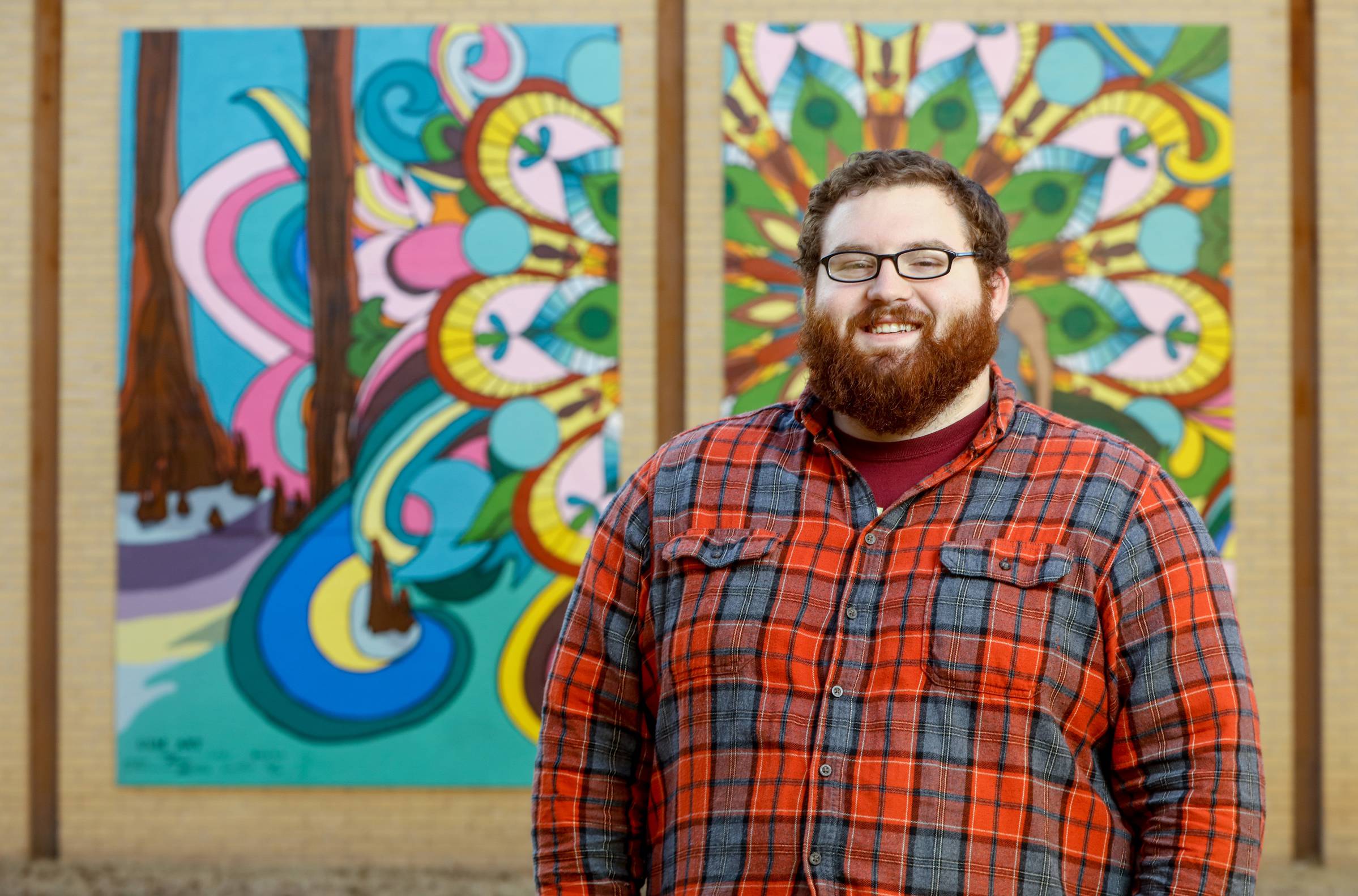 Sullivan is a senior art major with a concentration in painting. Much of Sullivan's work displays strong inspiration from the imaginative worlds of video games.
"I too can create fantastical universes for those of us who need respite from reality," Sullivan stated.
Sullivan plans to apply for graduate school after in May to continue to refine his skills as an artist and hopes to enroll in a program that offers significant networking opportunities for students looking to enter the extremely competitive realm of professional art. 
Sullivan wants to pursue a career as a concept artist for the gaming and film industries, so he can continue building the worlds that have inspired him since childhood. Once he has achieved his career goals, Sullivan plans to teach art, so his students can learn to "build their own universes and translate their mind's contents into language others can enjoy."
The Northeast Louisiana Arts Council will host the 33rd annual Arts Awards on March 1. Nominees for the awards were nominated by area arts organizations. A panel of artists and arts organization leadership from outside of Northeast Louisiana will judge the nominees. 
ULM art students and faculty collaborate on new bayou mural
The ULM Art Department recently unveiled a new mural installation as part of the sculpture garden.
ULM art instructor Vitus Shell coordinated the development and installation of the mural along with eight other ULM art students. The art students that enrolled in the advanced drawing class worked together with Shell for about a two-week period to come up with a concept for the mural.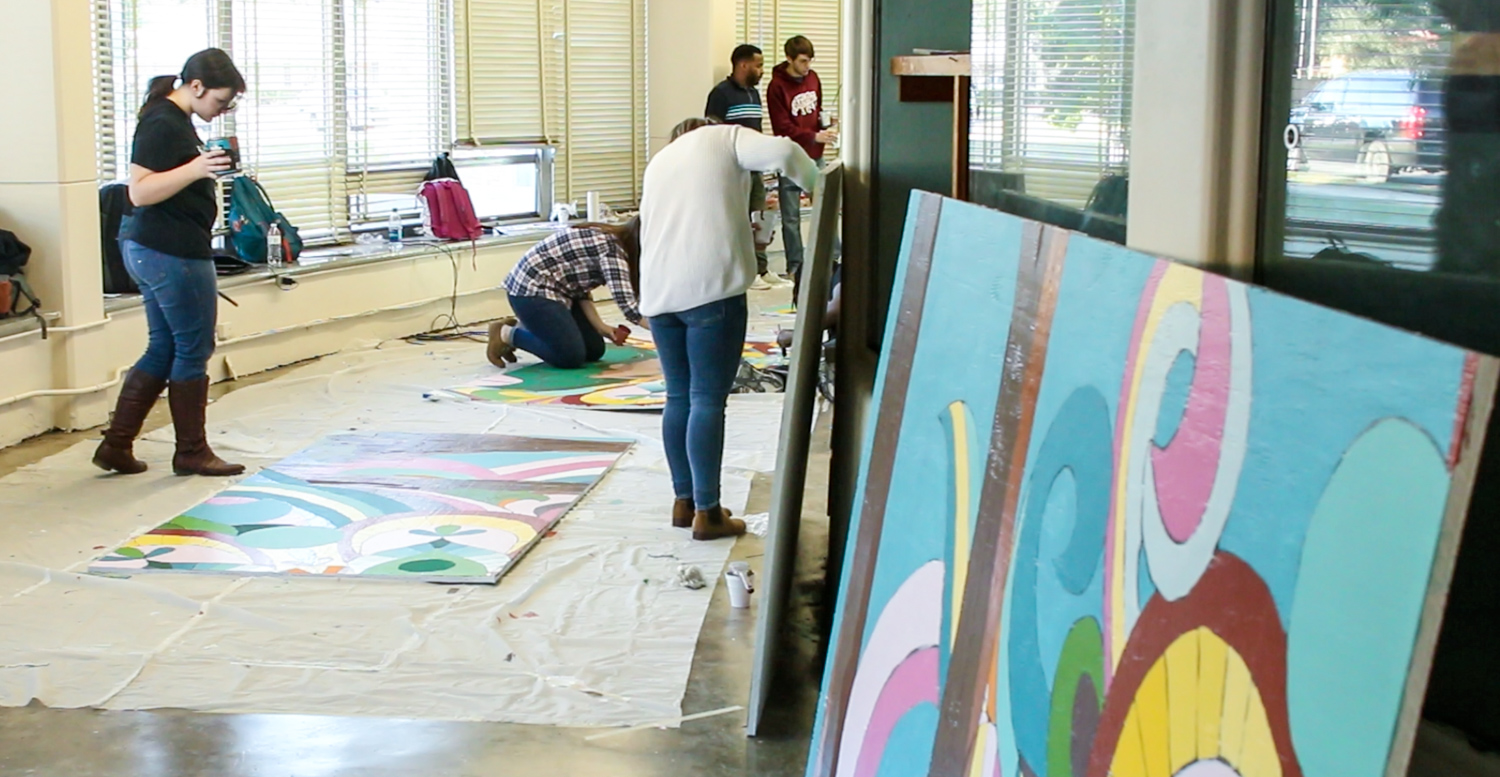 The brainstorming sessions included researching and drawing sketches for the surrealistic bayou themed mural. The art students chose the bayou theme because they wanted to work on a collaborative project that reflected the campus and the community. 
"As artists, we wanted to push the boundaries and create something surreal and beautiful, but we also wanted everyone to enjoy and understand the scene we were trying to unfold", said ULM art student Ashlyn Thompson.
The entire process was collective between the art students and Shell.
"We shared lots of laughs and conversations," ULM art student Roneshia Robichaux said. "The art program is like one big family, so it was an easygoing process to complete."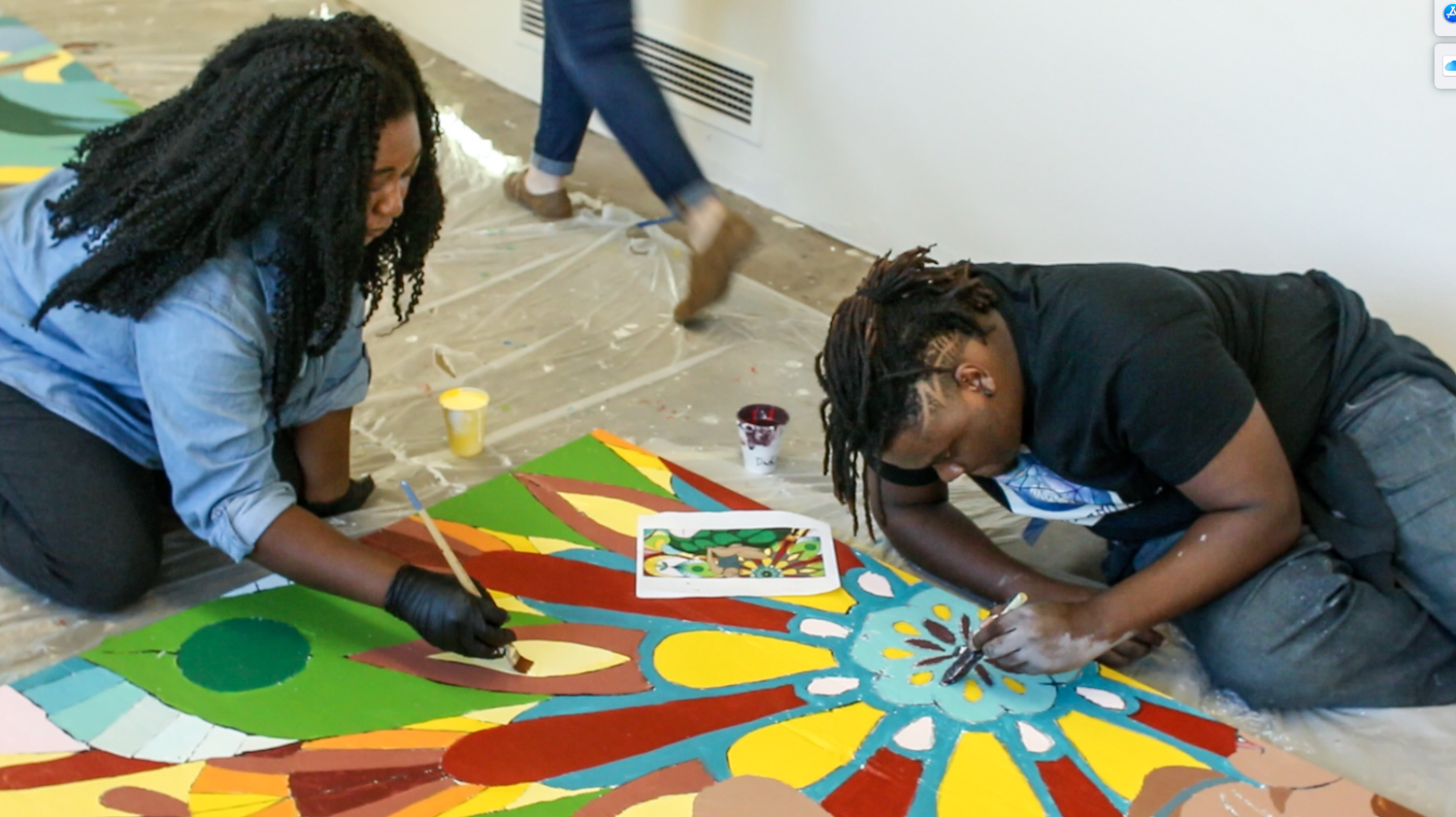 Shell gathered the supplies for the physical work, and heand the art students reported to Stubbs Hall during the fall semester and began painting.
"It was exciting to see the blank white boards take on the colorful image," Thompson stated, "The process was one that took longer than expected, but it's an amazing feeling to walk past a work of art that you had a part in making and know that hundreds of other people get to experience it with you."