Published March 14, 2018
The University of Louisiana Monroe's student newspaper, The Hawkeye, won third place for "Best Newspaper" at the College Media Association's annual conference held March 7-11 in New York City.

Competing against public and private colleges and universities from across the country, The Hawkeye took the honors in the category of four-year schools with student populations between 5,000-10,000. 

It was the second time The Hawkeye has finished third place at the CMA "Apple Awards" in New York, doing it before in 2015.

Siddharth Gaulee, The Hawkeye's Art Director, won third place for "Best Photographer" in an on-site photo competition in New York. Gaulee, a junior communication major, photographed a violent altercation at the International Women's Day rally held March 8 in Manhattan's Washington Square.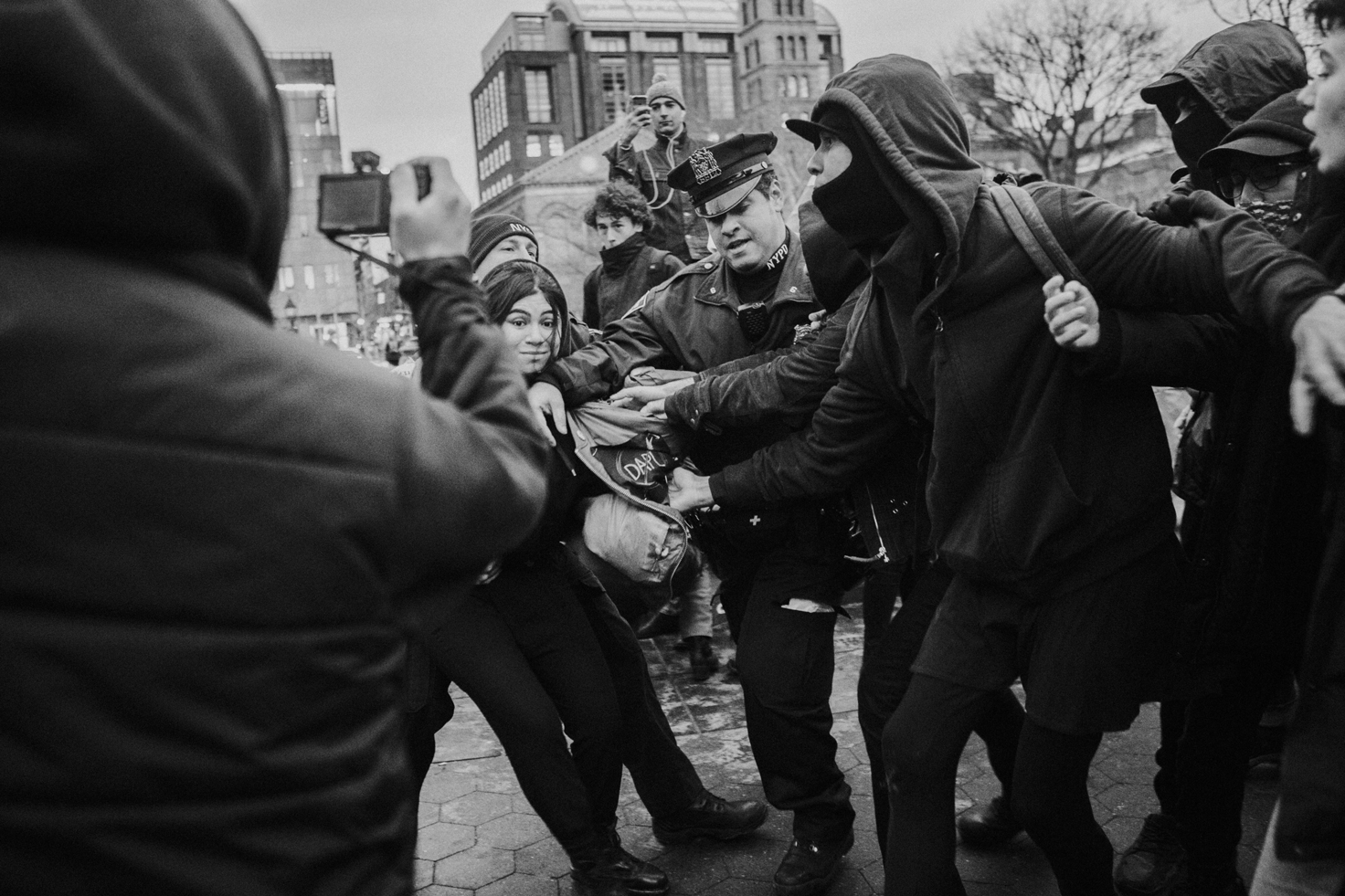 "I got to participate in a photo shootout with some of the best college photographers from the country and getting recognized for my work there was an amazing experience," Gaulee said. Participants in the shootout were given 48 hours to capture New York in one frame in a journalistic way.
 
Gaulee's photograph was judged by the audience participants at the conference. The top three photos are now being considered by media advisers and professionals, including the New York Times, for a chance to grace the cover of next year's CMA convention program book. Gaulee will find out next week if his photo was selected for that additional honor.

In New York, ULM competed alongside schools like Rice, Temple, Rutgers, Miami, Vanderbilt, Texas A&M, Colorado State, North Carolina, and Connecticut.

"The Hawkeye has earned a national reputation as a top-notch student publication," said the newspaper's adviser, Dr. Christopher Mapp. "They achieved it through hard work and a relentless pursuit of excellence and self-improvement. They are always trying to get better."

In the "Best Newspaper" category, the Hawkeye finished only behind American University, a private school in Washington, D.C., and California Baptist University, a private school in Los Angeles, Calif.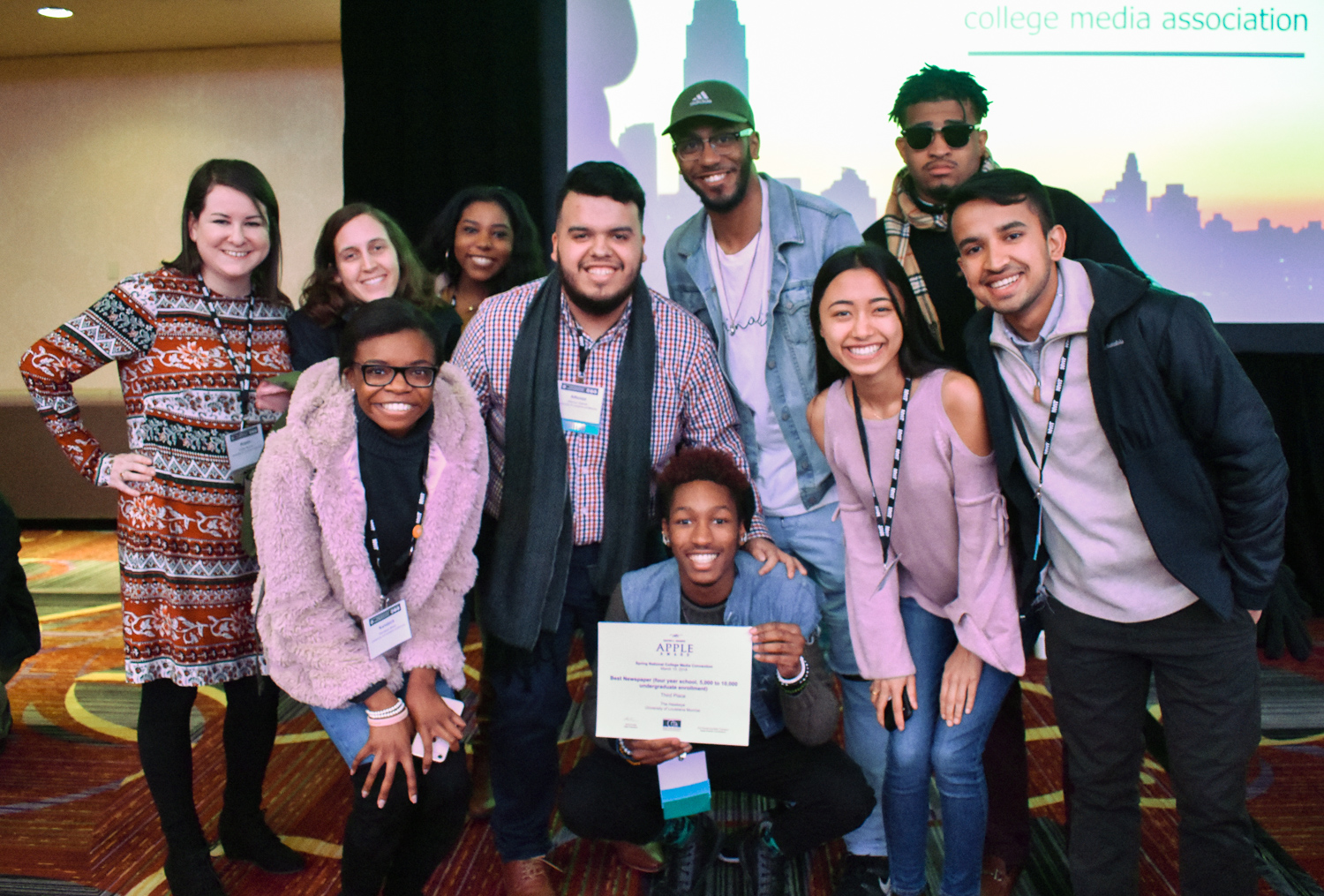 "Competitions and conferences like this do wonders for our students' confidence because they leave understanding they are just as qualified and just as competent as students anywhere in the country. They're getting a world-class education right here in Monroe for a fraction of what it costs to attend some of these schools," Mapp said.

In February, the Hawkeye also won six awards, including eighth place for "Best Newspaper" and seventh place for "Best Web Site," at the Southeastern Journalism Conference held at Harding University in Searcy, Ark.

Photo editor Prajal Prasai, of Nepal, won second place in the on-site competition for "News and Feature Photography." Advertising director Clarence Nash Jr., of Natchitoches, won third place for "Best Print Advertising Staff Member." Ethan Dennis, of Shreveport, and current editor in chief of the Hawkeye, won fifth place for "Best Special Event Reporter/Editor." Former editor in chief Cory Thaxton, of Monroe, won 10th place for "Best Feature Writer."

"After having worked very close with last semester's staff, I was extremely proud to accept awards on their behalf," Dennis said. "As current editor in chief and recent SEJC award winner, I hope to continue building the Hawkeye's legacy."

This was the first year the Hawkeye has placed within the top 10 for "Best College Newspaper" at SEJC.

The SEJC consists of 37 member universities from seven states, spanning from Arkansas to Florida.