Published April 24, 2018
Medical Laboratory Professionals Week is April 22-28 and the University of Louisiana Monroe Medical Laboratory Science Program was recently honored with several awards to MLS faculty, students and alumni at a professional meeting.
Faculty members Melanie Chapman, Jessica Lasiter and Debbie Wisenor, part-time faculty members Katie Patrick and Karen Williams, 30 MLS students, several clinical MLS instructors, and ULM MLS alumni attended the American Society for Clinical Laboratory Science of Louisiana and Mississippi 2018 Bi-State Annual Meeting in Biloxi April 9-13.
One of ULM's four MLS teams won first place in the student bowl competition, competing among 22 teams from Louisiana, Mississippi and Florida. The ULM MLS first-place student bowl team was undefeated throughout the two-day competition, and defeated LSUHSC-New Orleans in the final game.  ULM students served as timekeepers, scorekeepers and sergeant-at-arms for the games.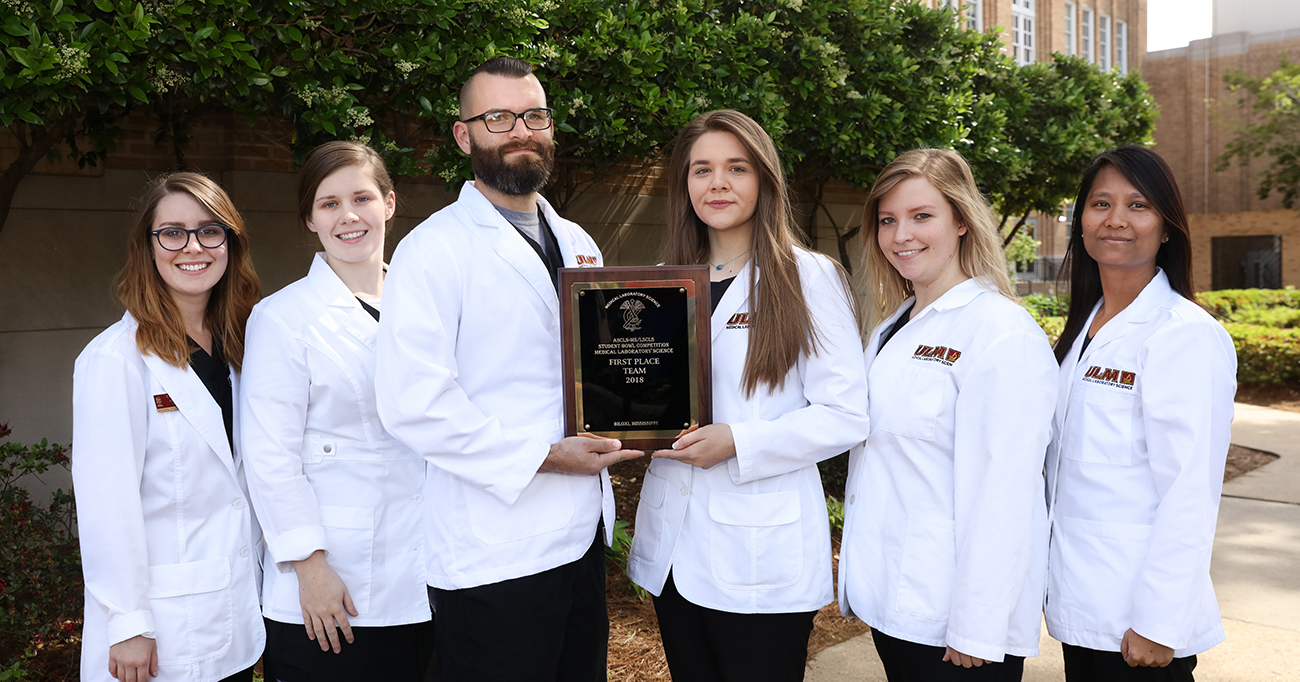 "We are very proud of all of our students. The winning student bowl team did an outstanding job, and they could not have accomplished so much without the support of classmates, instructors, faculty and alumni," said Chapman.
ULM MLS student Natalie Craft received a scholarship award from the Louisiana State Society for Clinical Laboratory Science. Sabra Hanna received the LSCLS Student of the Year Award.

President of the ULM Medical Laboratory Science Society Wasana (Robin) Keohavong obtained funding for the MS-ASCLS/LSCLS Joint Annual Meeting in Biloxi for $1,500 through the ULM Student Enhancement Activity Fee Committee. The ULM MLS Society raised funds to cover additional costs for students to attend the meeting.
Wisenor received the Educator of the Year Award. Student Craft described Wisenor as "resolute for her cause, tenacious in spirit and faithful to the lives she touches every single day."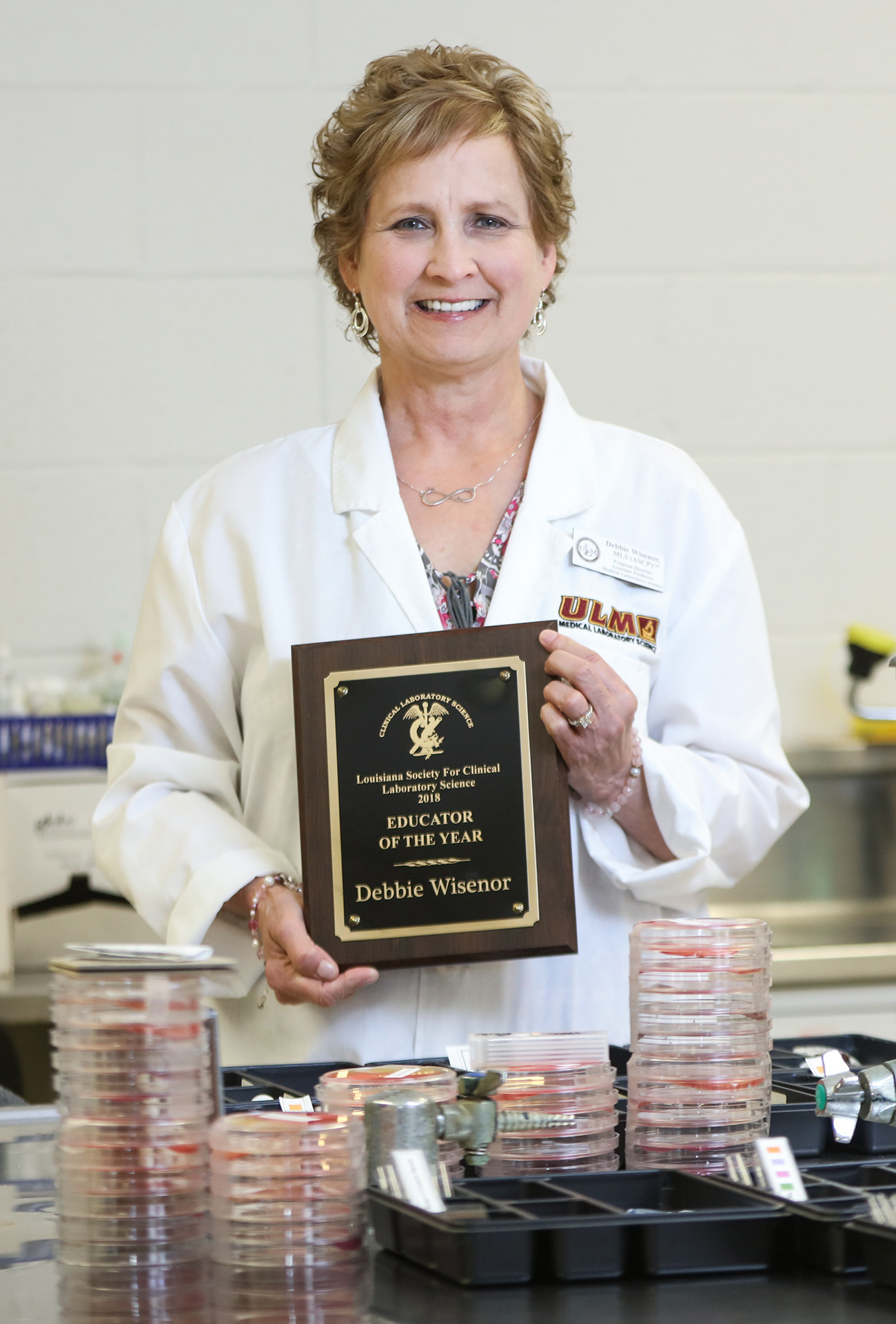 ULM instructor Williams is the LSCLS president and 2015 alumnus James Gardner is the president-elect. Lasiter and Gardner received the LSCLS Presidential Service Award and Omicron Sigma awards for their service to the organization. 2016 alumna Lacy Falke received the Keys to the Future Award.

Chapman, Lasiter and Wisenor presented "A Program Saved by Community Funded Partnering" at one of the educational sessions.

According to the Bureau of Labor Statistics, there are over 300,000 practitioners of medical laboratory science in the United States. Since the development of this career group in the 1920s, the medical laboratory science professional has played an increasingly vital role in the diagnosis and prevention of disease.
Today, the medical laboratorian is a key member of a health care team. As team members of one of the largest industries in the United States, the dedicated efforts of laboratory professionals are often unseen by the general public. With the public now demanding the assurance of quality health care and professional accountability, laboratory practitioners of this critical science have a responsibility to ensure that the public is well informed about medical laboratory competency.