Published July 12, 2018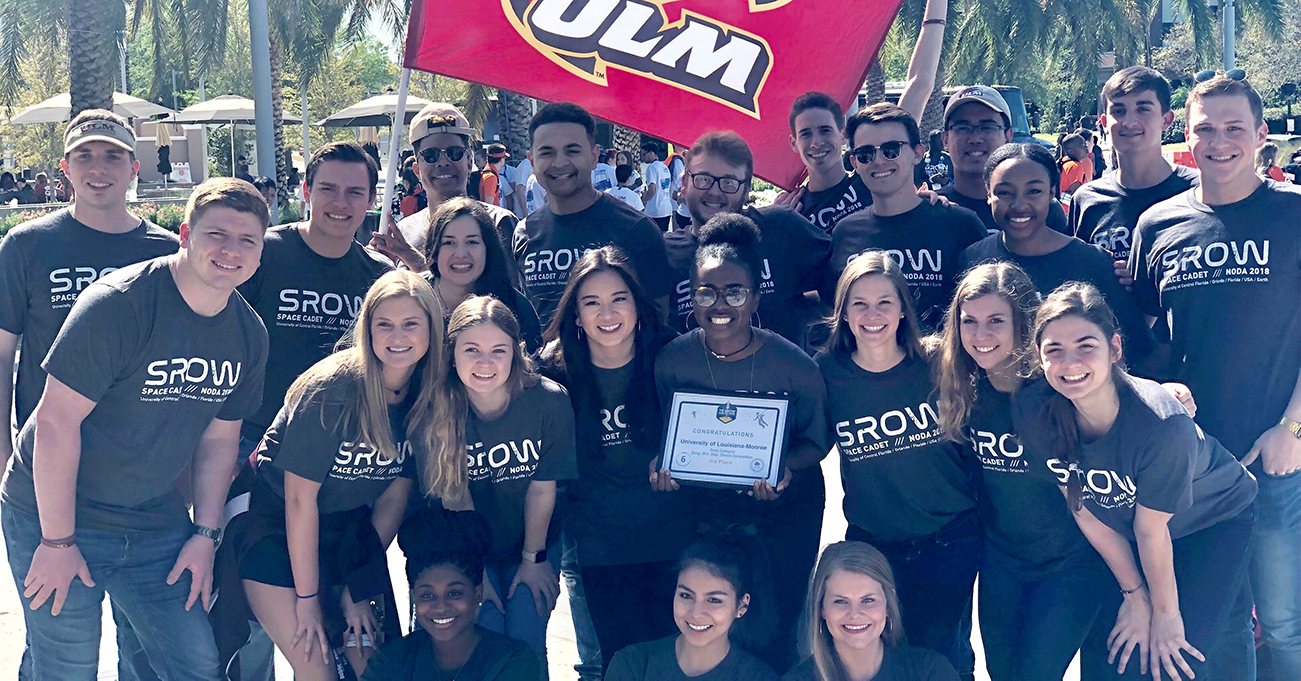 The 2018 ULM PREP Staff placed third in the song category of the skit, song, step and dance competition at the Southern Regional Orientation Workshop March 16-18 at the University of Central Florida.
A total of 53 schools competed in the overall competition, and ULM beat out 10 other universities in the song category.
Ahmaad Solmone, coordinator of PREP, said, "It has been years since ULM placed in this competition and the PREP staff couldn't be more excited. They worked extremely hard for this, and I couldn't be more proud of them."
Five of the PREP/POP leaders, Abigail Thomas, EJ Anadi, Hunter Henson, Joey Walker and Taylor McGuffee, led three different educational workshops while at SROW. There were more than 200 educational session submissions with only 115 chosen, and three of them being from ULM. It has been several years since ULM has presented at SROW.
PREP staff also competed in the Graduate and Undergraduate Case Study Competition. Nicholas Green and Toni Corso represented ULM in the undergraduate portion, while Haley Welch competed in the graduate portion, and won Best Communication.
SROW is an annual conference for the PREP staff and is an opportunity to learn more about the orientation process by networking with orientation leaders from more than 83 universities around the South.
The PREP staff performs their routine during the Variety Show portion of the five PREP sessions this summer.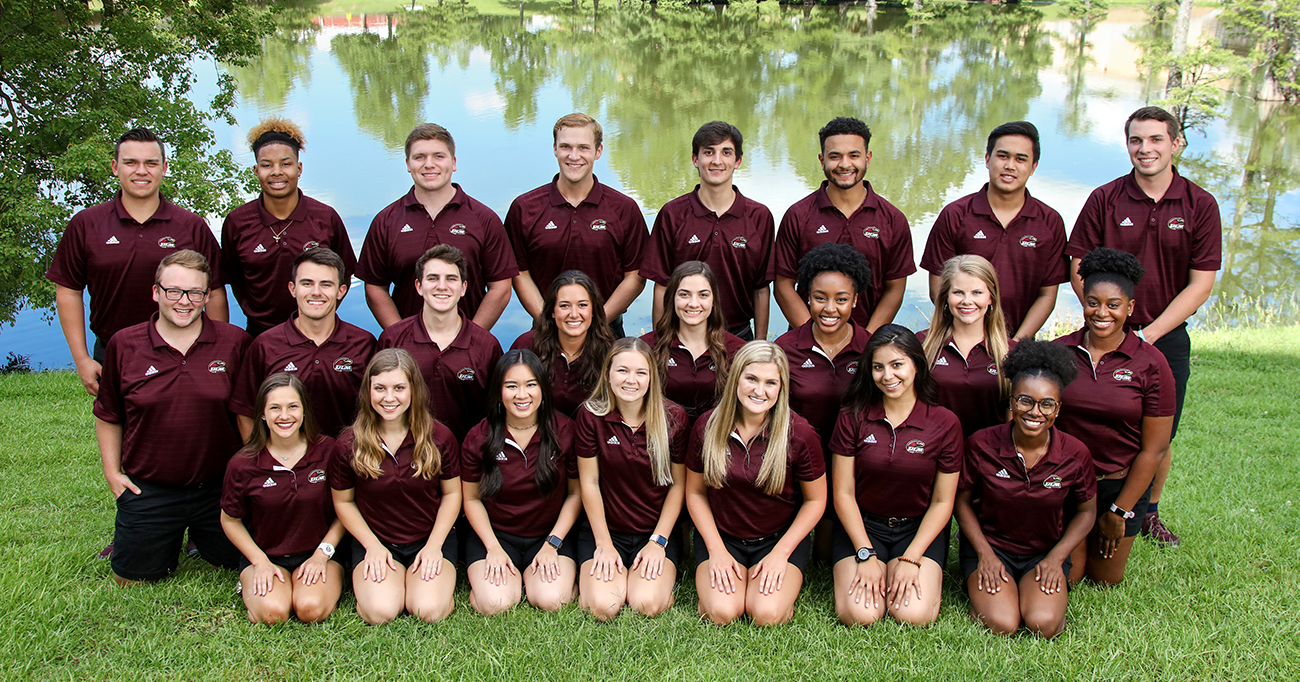 All 23 PREP/POP Staff members and one PREP Intern participated in the competition and conference:   

• Nick Simien, Pre-Nursing freshman from Lake Charles
• Madison Smith, English sophomore from Belle Chasse 
• Marcus Ehle, Pre-Pharmacy freshman from Bossier City 
• Cindy Ho, Biology junior from Monroe
• Gavin Williams Risk Management and Insurance sophomore from West Monroe
• Andrea Hernandez, Pre-Social Work freshman from West Monroe
• Danny Jones, Risk Management and Insurance sophomore from West Monroe
• Logan Eagen, Communication sophomore from Weston, Mo.
• Danielle Barnes, Pre-Social Work sophomore from Bossier City
• Chuck Riddick, Communication junior from Pineville
• Jacy Oliver, Communication freshman from Winnsboro
• Makayla Kraemer, Pre-Pharmacy sophomore from Thibodaux
• Nate Inman, Risk Management and Insurance junior from Bossier City 
• Cameron Cothern, Communication freshman from Battlefield, Mo.
• Taylor Fadler, Risk Management and Insurance freshman from Effie
• John Garrett Rankin, Management freshman from Olla
• Nicholas Green, Communication freshman from Meraux
• Toni Corso, Political Science sophomore from Belle Chasse 
• Hunter Henson, Risk Management and Insurance sophomore from West Monroe
• Taylor McGuffee, Risk Management and Insurance junior from Enterprise
• EJ Anadi, Pre-Pharmacy junior from Slidell
• Joey Walker, Risk Management and Insurance junior from Bossier City 
• Abigail Thomas, Communication junior from Pineville
• Haley Welch, Public Affairs graduate student from Alexandria