Published July 16, 2018
The University of Louisiana Monroe is pleased to announce Melissa Kiper has joined the ULM Alumni Association as Alumni Director, and Jenny Pankey has joined as Associate Alumni Director. Both women are graduates of ULM.
Coming home again
Kiper describes herself as a hometown girl from West Monroe. She received a Bachelor's in Marketing from Tech in 2003 and her teaching certificate in 2011. In 2007 she earned her MBA from ULM followed by her +30 in education in 2013. Her parents, Glynn Kiper and Nancy Dever, are also graduates of ULM. Kiper worked at ULM before as an academic advisor in the Student Success Center.
Communications at work
Pankey earned a bachelor's degree in general studies with a concentration in communications from ULM. She also has an MBA. As a student worker she served in then-President Lawson Swearingen's office. There she put her communications skills to work — meeting and greeting guests and working with the 31 Ambassadors. As a graduate assistant Pankey worked for Dr. Terry Jones and the late Dr. H.P. Jones.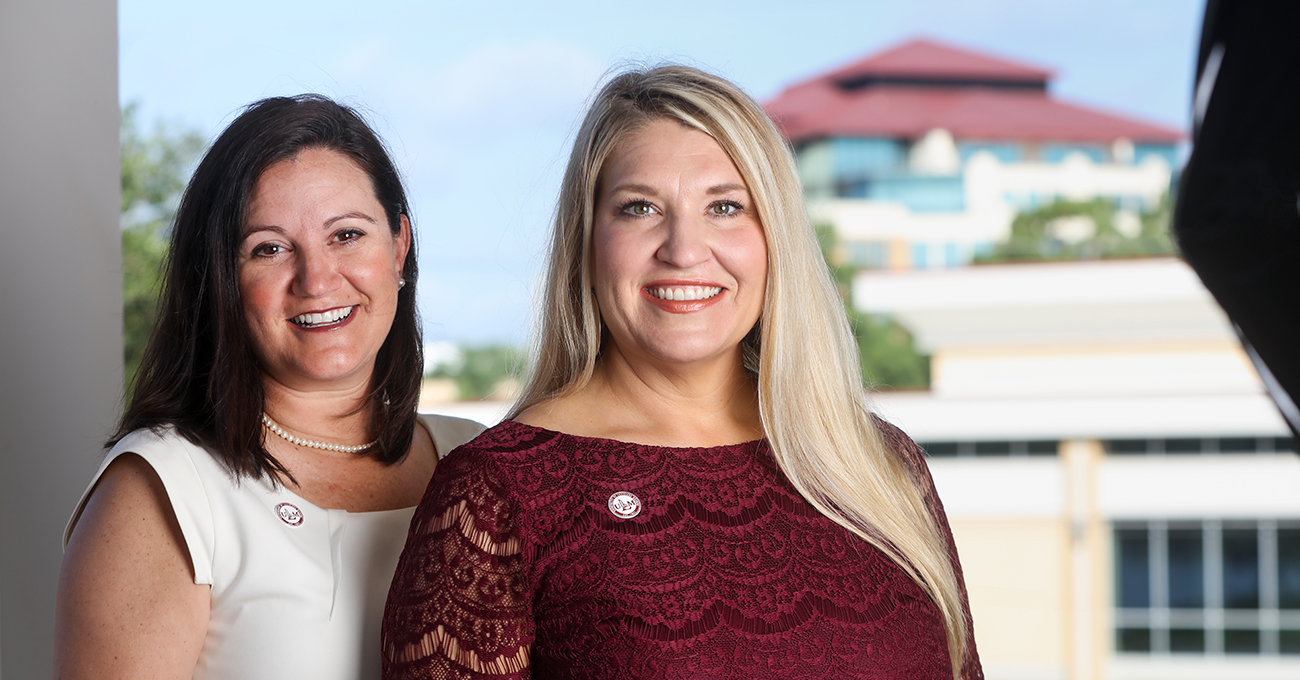 Dream Team
Kiper and Pankey have worked together in the Junior League of Monroe, Inc., where each served as president. They say the leadership skills they developed at the nonprofit will serve them well at the Alumni Association. Kiper and Pankey are already familiar with the campus and are devoted to ULM.
Kiper and Pankey are in offices at the new Laird Weems Alumni Center, which is home to Alumni Affairs and the ULM Foundation. They are looking forward to teaming up on Alumni and Foundation projects and promoting ULM as the Best on the Bayou.