PRESS CONFERENCE MONDAY:  
Please join us at 10 a.m. Monday, Oct. 22, in the media room on the sixth floor at the ULM Library for a press conference about this grant for continued work on olive oil's potential effects on Alzheimer's Disease.
---
Published Oct. 18, 2018
MONROE – Entrepreneurial Accelerator Program (EAP) portfolio company Oleolive has been awarded a $350,000 federal grant to study oleocanthal, a compound found in extra virgin olive oil, and its effects on Alzheimer's disease and related dementias. 

The grant from the National Institutes of Health (NIH) and National Institute on Aging (NIA) was awarded to the Shreveport-based company, which licensed a University of Louisiana at Monroe (ULM) technology for extraction of oleocanthal from the oil.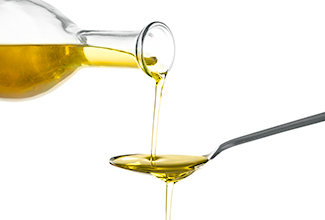 Segue Science Management (SSM) negotiated the licensing agreement, the first technology licensing deal for ULM, and partnered with Oleolive to form a private company to provide high-quality oleocanthal to researchers, develop a consumer product to show the beneficial effects of oleocanthal on the skin, and continue research on oleocanthal's effects on Alzheimer's disease by Dr. Amal Kaddoumi, who also received pilot funding from BRF's Center for Molecular Imaging and Therapy. 
Oleolive operations are based out of BRF's Intertech 1 facility in Segue Science Labs. 
SSM, which aims to commercialize scientific technologies discovered in the academic setting, has entered a second-year contract with ULM to commercialize more technology developed at the university. Revenue derived from Oleolive and future licensed technologies returns to ULM in the form of royalties. 
Dr. John Sutherlin, Director of the ULM Office of Sponsored Programs and Research commented, "The Office of Sponsored Programs and Research remain very proud of the hard work and brilliance of our faculty. We are so glad to have played a role in taking this project from pure research to applied research with more to come. ULM will continue to look for more opportunities for other researchers." 

Dave Smith, EAP Executive Director, added, "This federal grant further validates the research that is ongoing at ULM and the value of the technology that Oleolive and its founders are bringing to market for researchers and a possible wide range of future applications – from skin conditions to cancer and Alzheimer's disease." 

Oleocanthal's potential health benefits were originally studied by ULM researchers Drs. Khalid El Sayed and Amal Kaddoumi. 

Oleolive founders are Kiley Grant, CEO, Drs. El Sayed and Kaddoumi, and former LSU Health Sciences Center Shreveport researchers Drs. Alana Gray, COO, and Jim Cardelli, CTO. 

For more information about the company at www.oleo.live and www.super-oli.com.