Published March 27, 2019
Medical Laboratory Science Society sponsors annual event
LifeShare Blood Centers will be on campus through Friday, March 29 for the Annual University of Louisiana Monroe Spring Blood Drive.
The event is sponsored each year by the Medical Laboratory Science Society.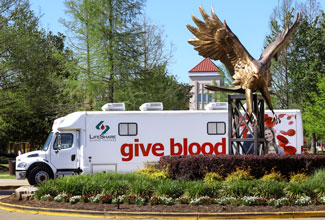 The donor bus will be located in Warhawk Circle from 11:30 a.m. to 4:30 p.m. through Friday. A photo ID is required to donate.
Camouflage bags or LifeShare T-shirts will be given to donors while supplies last.

For more information, please contact David Karakash at 318-322-4445 or david.karakash@lifeshare.org.