Published January 17, 2019
SHREVEPORT-MONROE — North Louisiana Economic Partnership (NLEP) honored the best in economic development at its Annual Meeting, called Top Event, today, Thursday, January 17, 2019.
NLEP honored the Top Awards winners, which are projects or persons that have made a tremendous impact in economic development throughout North Louisiana during the previous year.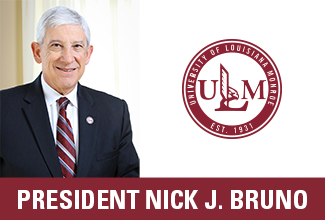 The TOP Project Award recognizes a project that illustrates North Louisiana as a thriving region - a destination for high quality talent, innovative companies and global investment.
This year's TOP Project goes to the University of Louisiana Monroe (ULM) and the Edward Via College of Osteopathic Medicine (VCOM).
The award was accepted by ULM President Dr. Nick J. Bruno, who was instrumental in bringing the anticipated medical school to north Louisiana.
The anticipated medical school at ULM is estimated to generate $60-$77 million a year in economic impact and will improve North Louisiana's quality of life through better health care. VCOM addresses the critical need for more primary care physicians in Louisiana and the nation.

The TOP of Mind Award recognizes programs and partnerships that ensure a strong pipeline of talent to support current and future employers. The 2018 Top of Mind winner is North Louisiana Ready2Work.  

The next award, TOP Advocate, recognizes an elected official serving in NLEP's 14 parish region who has shown outstanding leadership in economic development. This year's TOP Advocate is Representative Larry Bagley.