Published Month October 3, 2019
The Department of Health Studies in the College of Health Sciences provided a parent training session on healthy eating and nutrition for foster parent families at the Louisiana Baptist Children's Home.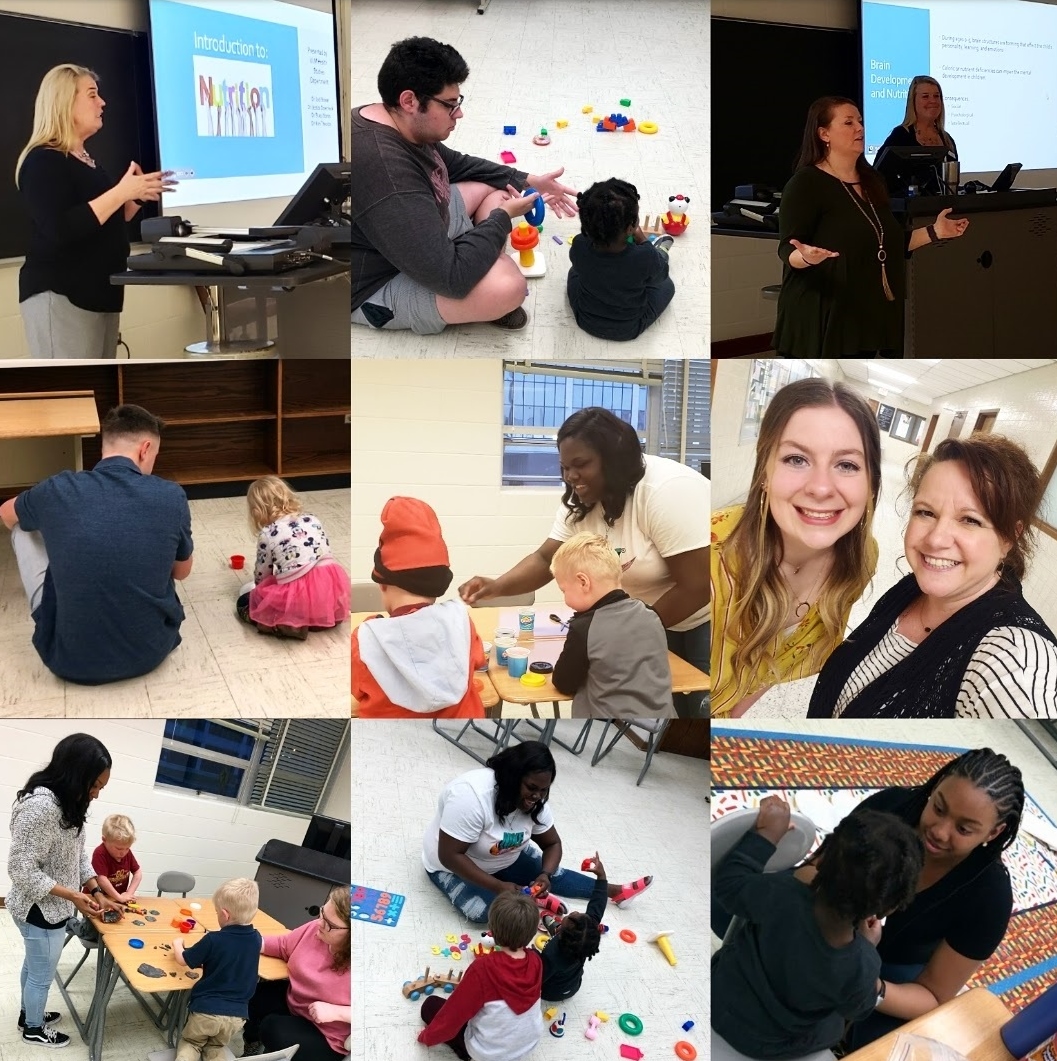 ULM Health Studies students participating were, Keonna Bureaux, Neven Mobley, Chloe Paul, Trevor Jones, Destiny Davis, Kelsey Sherman and Ashlee Hill.
Twenty-five parents attended with children ages birth to 6 years old. 
The Health Sciences Student Association designed and implemented fun, engaging activities for the children while the parents received valuable training from the Health Sciences faculty.
Photos used with permission of LBCH.