Published Nov. 19, 2019
The University of Louisiana Monroe Office of Residential Life is partnering with the Food Bank of Northeast Louisiana to host a Holiday Food Drive as part of its community programming efforts.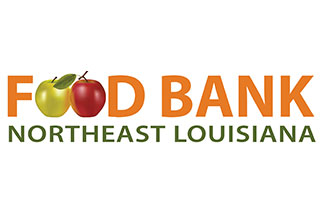 Donations can be dropped off in the Residential Life main office located on the side of University Suites facing Bayou Park. The drive will end Wednesday, Nov. 27 at noon.
All donations will be delivered to The Food Bank of NELA that afternoon.
Leading up to the Thanksgiving holiday, ULM students, faculty and staff can donate various food and non-food items with the most needed items listed below:
Food: peanut butter (plastic jars only), beans (dry or canned), canned meats/seafood (tuna, chicken), meals in a box/can (chili, mac & cheese), rice and pasta (box or bag), boxed cereal, canned fruits and vegetables, and canned soups.
Non-food: bath tissue, paper towels, toothpaste, tooth brushes, deodorant, bath soap, and feminine hygiene items.
Contact Mary Frances Landry, Residential Life Coordinator, at 318-342-5248 or mlandry@ulm.edu with any questions.