Published March 6, 2019
AmWINS, Inc., the country's largest wholesale insurance broker, recently announced a $50,000 donation to ULM's Risk Management and Insurance Program.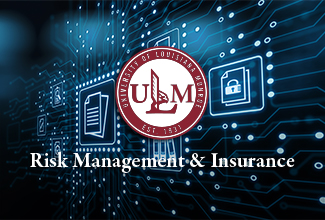 "The decision to invest in the ULM RMI program was easy for AmWINS. The quality of talent is amazing and we have had the opportunity to hire quality employees. So, it was not a question of should we invest – it was why would we not invest. The benefit the program provides to the insurance industry far outweighs the investment," said Tammy Culmone, Executive Vice President for AmWINS and Branch Leader for the Baton Rouge and Monroe offices.
 
AmWINs currently employs more than 30 of ULM's Risk Management and Insurance graduates, with 26 of those hires occurring since 2016. Four ULM RMI spring 2019 graduates have already accepted positions with AmWINS upon graduation and four ULM RMI juniors and seniors have accepted internships for the summer of 2019.  

"AmWINS has been a great partner to ULM's RMI program. Not only have they hired and interned many of our graduates, they routinely speak to our classes and at RMI Society meetings. AmWINS employees have improved and enriched our curriculum and our students' experience," according to Dr. Christine Berry, Program Coordinator and Professor of Risk Management and Insurance at ULM. "AmWINS supports not only our teaching efforts but also our recruiting efforts by sending ULM RMI Alumni who are AmWINS employees back to campus to talk about this great industry and the challenging and rewarding opportunities within AmWINS."

ULM Risk Management graduates have gone to work all over the country with AmWINS in locations such as Nashville, Houston, Los Angeles, Dallas, Atlanta, New Orleans, and their headquarters in Charlotte, N.C. AmWINS recently opened an office in Monroe. Students who have interned over the summer in offices like Charlotte, Baton Rouge and Dallas can work part-time in Monroe while in school.

Junior Risk Management and Insurance Major, Logan Latin said "My first internship with AmWINS was last summer in Houston, Texas. Since then, I have had the opportunity to intern in Monroe while attending classes as well as return to the Houston office over the winter break, and I have already accepted my internship in Houston for this upcoming summer. It is exciting to know that I have an amazing potential position waiting for me when I graduate, especially as a current junior."

ULM's program is one of the few in the country that provides specialized courses in surplus lines and reinsurance. Surplus Lines insurance is heavily used in Louisiana and across the South in the agriculture, entertainment, petrochemical and tourism industries.

AmWINS is a global specialty insurance distributor with premium placements of over $15.3 billion annually. They are the largest distributor of property, casualty and professional lines insurance products (e.g. public entities, construction risks). Employing over 4,800 people, AmWINS specializes in offering retail agents an array of P&C programs for specific product lines, industry segments and business types. They provide services in brokerage, underwriting, group benefits and access to Lloyds of London.