Published Month Feb. 24, 2020
Seven students in the University of Louisiana Monroe Atmospheric Science program recently traveled to Boston, MA, to present their undergraduate research at the 100th annual meeting of the American Meteorological Society.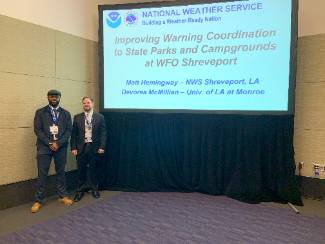 Devorea McMillian, Matt Hemingway
The AMS Annual Meeting, held January 11-17, 2020, is considered the largest yearly meeting for the weather, water, and climate community. More than 4,200 presentations were scheduled at this year's meeting, giving updates on the latest science in the field.
In addition to research presentations, AMS hosts a career fair, numerous networking opportunities, and professional development sessions for students, recent graduates, and early career scientists.
ULM student Jacob Zeringue said of his experience, "Being able to attend the AMS Conference in Boston was life-changing. Not only was I able to present my research, but I also got to network with professionals and meet new friends."
Devorea McMillian, a senior in the ULM Atmospheric Science program, similarly remarked, "It was a great experience getting to network with everyone in Boston. I became more exposed to all of the opportunities that exist within the field."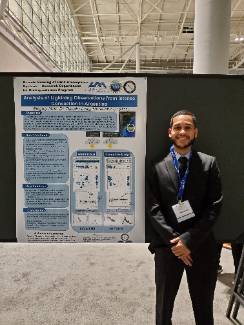 The students who presented at AMS are listed below, along with their presentation titles:
Jacob Zeringue – "Case Study of the Ruston, Louisiana EF3 Tornado of 25 April 2019"
Joseph Parton – "Relation between Cold Pool Areal Extend and Great Lake Ice Coverage"
 Lillian Frazier – "A Comparison of Tornadic Events in Complex Terrain during VORTEX-SE"
Brandon Cohen – "Identification of Forecast Biases to Improve Fire Danger Forecasts in Colorado"
John Helffrich – "Geostationary Lightning Mapper Utility for IDSS"
Gregory Melo – "Analysis of Lightning Observations from Intense Convection in Argentina"
Matt Hemingway & Devorea McMillian – "Improving Warning Coordination to State Parks and Campgrounds at WFO Shreveport"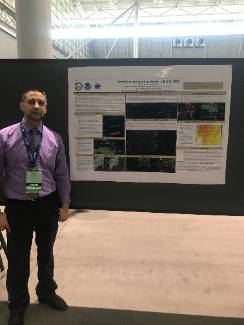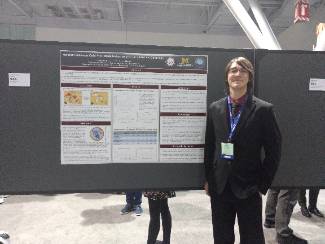 Joseph Parton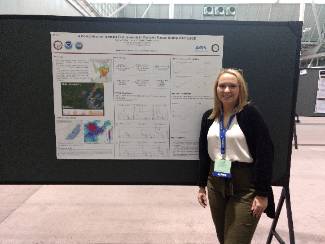 Lillian Frazier