Published May 14, 2020
Six faculty members in the University of Louisiana Monroe College of Arts, Education, and Sciences with a combined service of more than 150 years to the university were lauded in a virtual retirement party on Thursday, May 8, 2020.   
The ceremony took place over Zoom, and colleagues from across the campus expressed their appreciation for the work and friendship of Mara Loeb and Turner Wilson (Communication), Chip Holloway and Mary Blanche Wortham (World Languages), Sherlyn Powell (Education), and Deborah McClung-Guillory (Music).  
Mara Loeb, Ph.D., has been at ULM for 31 years, having received her B.A. and M.A. from the University of Northern Iowa and her Ph.D. from Southern Illinois University-Carbondale. She served for 12 years as the Director of International Student Programs and Services at ULM and has served the last three years as the Graduate Coordinator for the Master of Arts in Communication.   
"One highlight of my time at ULM was getting to give a real service to international students and to see their hope and goodwill when I was Director of International Student," Loeb stated when reflecting upon her career at ULM. "The other highlight came from students who were open to learning how to resolve conflicts, understand other cultures, and improve relationships."
C. Turner Wilson, Ph.D., completed 21 years as a faculty member at ULM after receiving her B.A. from the University of Northern Colorado, her M.S. from the University of Iowa, and her Ph.D. from Southern Illinois University-Carbondale. She has also has worked in marketing research, in public relations for Barnes and Noble Booksellers, in manufacturing and retail sales at different intervals, as a personal care attendant for persons with disabilities.  
When asked to comment on her time at ULM, Wilson stated, "My passion in life is storytelling, and the performance of poetry and short-stories theatrically. I have always sought to empower students to discover, develop and use their confidence, craft, and sense of the needs of others to bring forth powerful ideas, images, and insights into genuine conversation that improves understanding."
Chip Holloway, Ph.D., has been a faculty member at ULM for 31 years, although he has been on campus much longer than that. He completed his undergraduate degree at the then-Northeast Louisiana University before completing an M.A. and a Ph.D. at LSU.  
Remarking on his time at ULM, Holloway stated, "Having grown up only a couple of miles from ULM, I cannot remember a time when I was not aware of ULM's significant presence in our community. When I graduated from high school, it never occurred to me to apply to another university. I walked up the steps of Walker Hall (known then as the Administration Building) to take my first class when I was 17. I could have never dreamed at that time that I would be retiring from ULM after 31 years and leaving my office, which is only a few steps from where I took my very first class in Walker Hall."
Mary Blanche Wortham, M.Ed., has taught at ULM for close to 20 years. She completed a B.A. at Southwest Texas State University before receiving her M.Ed. from ULM and joining the faculty in 2000.  
"Teaching Spanish is my passion, and I will miss seeing their reaction when they realize they can begin to create with the language in written and spoken form. That is their 'ah-hah' moment," Wortham stated.
Sherlyn Powell, Ed.D., has been an educator for 34 years, the last 21 of which were spent with ULM. She has a B.A. and M.Ed. from Northeast Louisiana University and an Ed.D. from the University of Alabama. 
After completing her doctorate, she taught first at Alcorn State University before coming to ULM.  
According to Dr. Myra Lovett, Director of the School of Education, "Her passion for children with special needs has always been at the center of her efforts. As a professor, methods instructor, field experience supervisor, advocate, educational diagnostician, and special education program evaluator to name a few of roles, Dr. Powell's heart for her students was evident. She modeled not only best practices in her field, but a passion for teaching students with special needs."

 Deborah McClung-Guillory, M.M., has been a faculty member at ULM for the past 25 years. She received her B.M. from the University of North Texas and her M.M. from Southern Methodist University.  Besides her work as a faculty member, McClung-Guillory is an accomplished pianist who has performed with a host of local K-12 schools, churches, and ensembles, as well as serving on the Louisiana Music Teachers Association Chamber Music Competition Committee and is co-chair for the local Piano Rally sponsored by LMTA.  
Dr. Derle Long, Director of the School of Visual and Performing Arts, stated, "Deborah McClung-Guillory annually taught one of the heaviest loads in the Music Program. Mrs. Guillory has an excellent rapport with her students and is always willing to spend extra time outside of class to make sure that students master the material."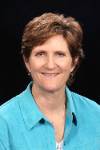 Before the ceremony, the CAES arranged delivery of a Celebration Package to each retiree. In the package was a small cake and drink for the celebration, as well as a small token of the college's appreciation for their contributions to their colleagues and students. The retirement gift consisted of a ULM-emblazoned ceramic coaster made by students and a ceramic mug created by Megan Smith, instructor of art.