Published Feb. 4, 2020
The University of Louisiana Monroe Gerontology Program is hosting the panel discussion "Lasting Relationships: Stories of a Lifetime" from noon-2 p.m., Thursday, Feb. 6. The event will be in Ballroom B on the second floor of the Student Union Building.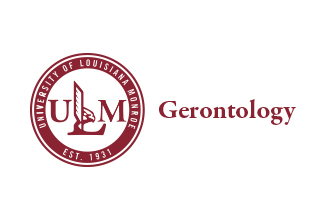 In February, marketing and media bombard consumers with images of candy, flowers and love-everlasting. These expectations can lead to hurt feelings and strained relationships. The reality is that it takes mutual support, sacrifices, and commitment to make relationships last a lifetime.  
Panelists Linda Bruno, Lynda McGehee, Mark Henderson and Elizabeth Yielding will share personal stories of their long-term marriages and how they survived the rough times and celebrated the good times.
Bruno has been married to ULM President Nick J. Bruno, Jr., Ph.D., for 28 years and has served as First Lady for almost 10 years. McGehee, director of the Ouachita Council on Aging, married her husband Harry in 1962. He died in 2016. Henderson retired as editor after a 39-year career with The News-Star, and hosts 90.3 KEDM's "The Best of Broadway." He and his wife Elaine have been married 40 years. Yielding is the retired director of the ULM Older Worker Program and has been married to retired ULM professor Don Yielding for 53 years.
Refreshments will be served.
Admission is free and anyone interested is welcome to attend. For more information, contact Gerontology Program Director Anita Sharma, Ph.D., asharma@ulm.edu. The Gerontology Program is in the College of Business and Social Sciences.