Published May 6, 2021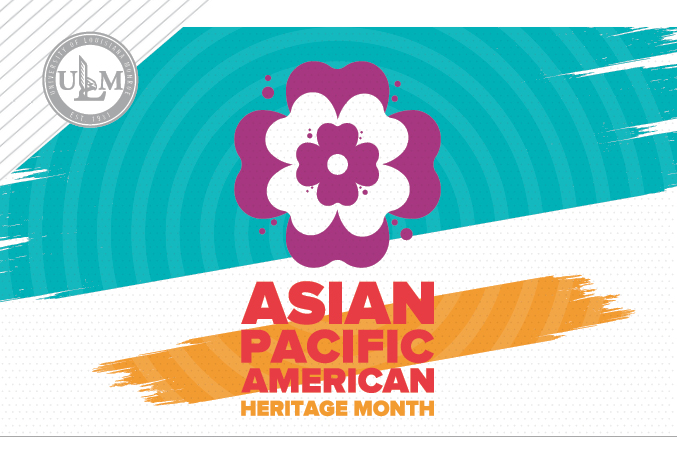 The University of Louisiana Monroe recognizes the month of May as Asian/ Pacific American Heritage Month. ULM celebrates the Asian Americans and Pacific Islanders whose rich heritage has shaped the history of the United States.
Asian/Pacific is a broad term that encompasses all of the Asian continent, though focusing on East and Southeast Asia and the Pacific islands of Melanesia. 
The commemorative month started as a week-long celebration when in 1978, President Jimmy Carter signed a joint resolution between the House and the Senate proclaiming "the seven day period beginning on May 4, 1979, as 'Asian/Pacific American Heritage Week.'" 
Subsequent U.S. presidents passed annual proclamations for a week-long commemoration until 1990 when President George H.W. Bush signed federal legislation to expand the observance to a month. 
Public Law 102-450 states, "That the President may issue a proclamation designating May 1990 as 'Asian/Pacific American Heritage Month' and calling on the people of the United States, especially the educational community, to observe such month with appropriate ceremonies, programs, and activities."
May was chosen to commemorate the immigration of the first Japanese people to the United States on May 7, 1843, and to mark the anniversary of the Transcontinental Railroad's completion on May 10, 1869. Up to 20,000 Chinese worked on the construction of the railroad.