Published November 10, 2021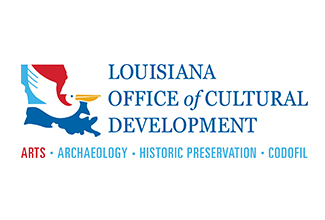 The University of Louisiana Monroe and the Louisiana Division of the Arts are announcing a call for artists for a public art installation on the University's campus. The sculptural artwork will face Northeast Drive and be located between Sandel Hall and the new Hub Student Union Building (currently under construction). Sandel Hall is home to ULM's Office of Admissions and all prospective students begin their campus tours at Sandel Hall.
The project is funded by the Louisiana Percent for Art Program. The Louisiana Percent for Art Program was established by law in the 1999 legislative session. The law specifies that on projects using more than $2,000,000.00 in state funds, one percent (1%) of the expenditure for construction or renovation of a state building shall be for works of art by artists and craftsmen for the building or its grounds.
The artwork should inspire prospective students as they begin their higher education journey. This sculpture will represent the life-changing and transformative impact of higher education. It should embody hope, growth, and transformation for the region of northeast Louisiana.
The deadline for artists to submit entries is February 12, 2022. For details and the submission link, click here: https://bit.ly/3F0ZZnq