Published June 16, 2021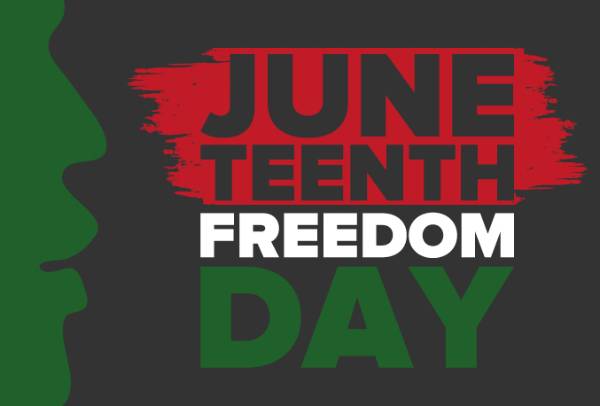 Shanette Washington/ULM Graphics Services
Louisiana has declared the third Saturday in June as Juneteenth Day
The University of Louisiana Monroe applauds the actions of the Louisiana Legislature and Gov. John Bel Edwards in officially designating Juneteenth as a state holiday. 


On June 10, 2021, Edwards signed House Bill 554 into law, declaring the third Saturday in June to be celebrated as Juneteenth Day. After the governor's signature, the bill became Act No. 128 and goes into effect on Aug. 1, 2021. 


"A goal at the University of Louisiana Monroe is to intensify our efforts to create a campus culture which is welcoming to people of all backgrounds. Part of that means acknowledging the wrongs of the past and working for change," said President Ron Berry. 


"We support Gov. Edwards' and the Legislature's progress in making Juneteenth a state holiday," said Berry. "We are already making plans for a special celebration in June 2022. This year, we honor this important day, as we have in the past." 


Juneteenth is moving toward designation on a federal level. The U.S. Senate passed a resolution on June 14, 2021, to establish June 19 as Juneteenth National Independence Day, a federal holiday. The measure passed in the U.S. House on June 16, 2021 and awaits President Joe Biden's signature.


"In recognizing Juneteenth, ULM acknowledges the challenges Black Americans still face and affirm our commitment to creating an environment that values and respects differences because we are all enriched by a broad range of ideas and perspectives," said Pamela Saulsberry, Ph.D., Executive Director of the Office of Diversity, Equity, and Inclusion. 


Juneteenth is the oldest holiday celebrating the freedom of enslaved Black Americans. It is also known as Freedom Day.


"Juneteenth" is a combination of "June 19," which is the date in 1865 when Major Gen. Gordan Granger led Union forces into Galveston, Texas. The Civil War was over, and Granger informed the Black people enslaved in Galveston that they were free. 


President Abraham Lincoln's Emancipation Proclamation went into effect on Jan. 1, 1863, declaring slaves in the Confederacy "shall be then, thenceforward, and forever free." However, in Confederate states such as Texas, that law was only enforced by the arrival of Union troops.