Published May 25, 2021
The Career Center at the University of Louisiana Monroe provides an enriching experience to students through the ULM Mentorship Program.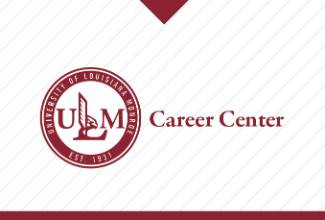 Each semester, ULM faculty and staff volunteer to guide students on skills they will need in the professional world. Networking, goal-setting, and sharing knowledge about the workforce are all part of a mentor's role. The importance of the mentor-mentee professional relationship cannot be underestimated.
In Spring 2021, 19 students "mentees" and 19 mentors participated in the ULM Mentorship Program. The program will return to its two-semester format for Fall 2021-Spring 2022.
The mentees' majors included education, health sciences, medical, governmental, business, psychology, marketing, criminal justice, human resources, and pharmacy. 
A Mentorship Ceremony was held in mid-May to honor the mentors and mentees, hosted by Career Center Director Kristin Chandler, Assistant Director Victoria Alford-George, Career Coach Colm Bourke and Office Manager Shonnie Hall-Trotter.
The Mentor of the Year award was presented to Vice President for Student Affairs Valerie Fields, Ed.D. Her mentee was Zaria Tubbs, an education major.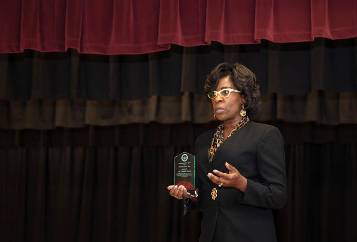 "The Mentorship Program is an excellent gateway to connect students to a plethora of opportunities that will change their lives. This year I had the opportunity to mentor Zaria Tubbs, who has blossomed into an actively engaged student joining several professional and social Registered Student Organizations. She is leading and demonstrating the ability to set goals and accomplish each of them while maintaining high scholastic achievements," Fields said.
Fields encouraged others to participate in the ULM Mentorship Program, saying, "I invite faculty, staff, and students to become a part of this program that is facilitated by the ULM Career Center. We are changing lives on the bayou."
Natasha Jordan, a senior in Speech-Language Pathology, was named Mentee of the year. Her mentor was Jennifer Clark, an instructor of Speech-Language Pathology.
 "The Mentorship Program was such an enlightening experience. As a mentee, I developed leadership and planning, professional communication, and research skills, to name a few," Jordan said.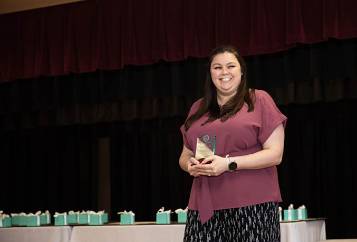 "What I most enjoyed about the relationship that my mentor and I cultivated was that I felt more like a colleague to her than a student. She asked me important questions that I hadn't asked myself. We had lively discussions on conferences and professional journals that we had read. That made me feel like a real professional when I was with her," she said.
Jordan also encouraged students to join the program "to hone your skills and guide your selection so that you can enhance your pre-professional development."
Applications for the 2021-22 academic year are now available at https://webapps.ulm.edu/mentorship/. For more information about the program, handbooks, important dates, and applications, visit the Career Center website https://www.ulm.edu/careercenter/careeracademies/mentorship.html. Applications are due by Monday, August 30, 2021.
Career Center contact information: Sandel Hall 139, 318.342.5338, careercenter@ulm.edu