Published Sept. 15, 2021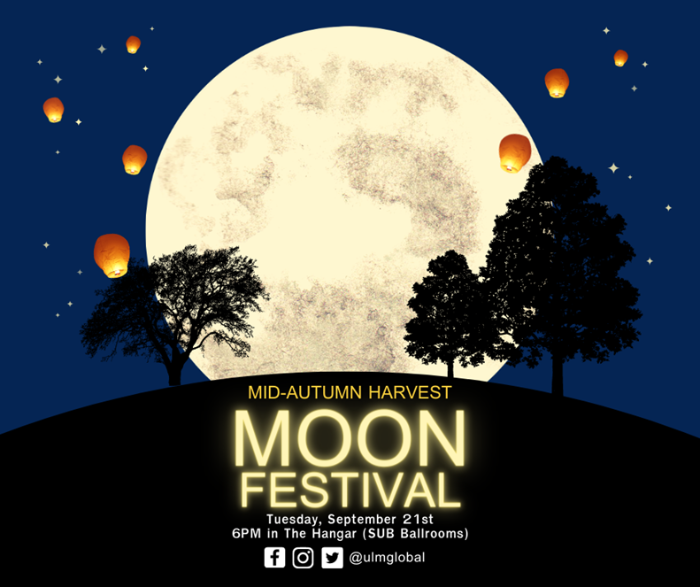 Want to go?
WHAT: ULM International Student Association Moon Festival
WHEN: 6 p.m., Tuesday, Sept. 21
WHERE: The Hanger (SUB Ballrooms)
COST: Free
By Ashlyn Dupree, OMC
MONROE, LA— The University of Louisiana Monroe International Student Association presents the Mid-Autumn Harvest Moon Festival at 6 p.m., Tuesday, Sept. 21, at the Hangar.
Also known as the Moon Cake Festival, the ISA will celebrate with refreshments, creating personalized masks, and showing the movie "Over the Moon" (2020).
The Mid-Autumn Festival falls on the 15th day of the eighth month on the lunar calendar. This festival originated in China during the Zhou Dynasty to commemorate the harvest and honor the moon. According to chinainstitute.org, the Mid-Autumn Festival marks the end of the harvest season, a time to be with family and hopes for prosperity.
The campus is invited to attend the 2021 Mid-Autumn Harvest Moon Festival at ULM.
For more information, visit www.facebook.com/ulmISA.