Published Nov. 4, 2021
The University of Louisiana Monroe Foundation will announce the Flint and Jimmy Robertson Agriculture Greenhouse Complex and Endowment at 2 p.m., Wednesday, Nov. 10. The event will be at the Flint and Jimmy Robertson Greenhouse Complex at 3903 Bon Aire Drive.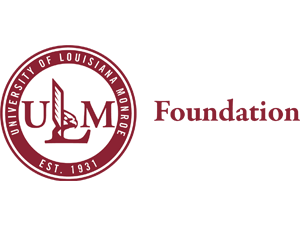 The Flint and Jimmy Robertson Endowment was established with an initial investment of $50,000 and will continue to grow and support the ULM Agriculture Program in perpetuity. An additional $50,000 was dedicated to the Agriculture Greenhouse Complex renovation. 
The two brothers created their family-owned and operated business, Robertson Produce, Inc., in 1947 after they recognized the need for a produce distributor in the Northeast Louisiana market. Robertson Produce grew from a single-truck operation to a state-of-the-art distribution center which now operates from a 45,000-square-foot facility in Monroe. 
The company presently serves a distribution area extending across North Louisiana, north to Little Rock, Ark., and south to Lake Charles, encompassing areas in between. Their vision has resulted in significant contributions and services to the agriculture community as well as schools, correctional facilities, universities, military outlets, grocery store chains, and restaurants.  
"For over 50 years, these humble gentlemen, Flint and Jimmy Robertson, have significantly impacted our community through their dedicated work in the field of agriculture, and this endowment and complex will continue to honor their legacy through the ULM Agriculture Program," said Susan Chappell, Executive Director of the ULM Foundation. 
Blair David, Director of the ULM Agribusiness Program, has renovated and enhanced the greenhouse area on campus, thanks to the generous contribution in late 2020 from Dan Robertson, son of Flint and nephew to Jimmy.  
For more information, contact the ULM Foundation, 318-342-3636 or visit https://www.ulm.edu/foundation/.