Published Sept. 10, 2021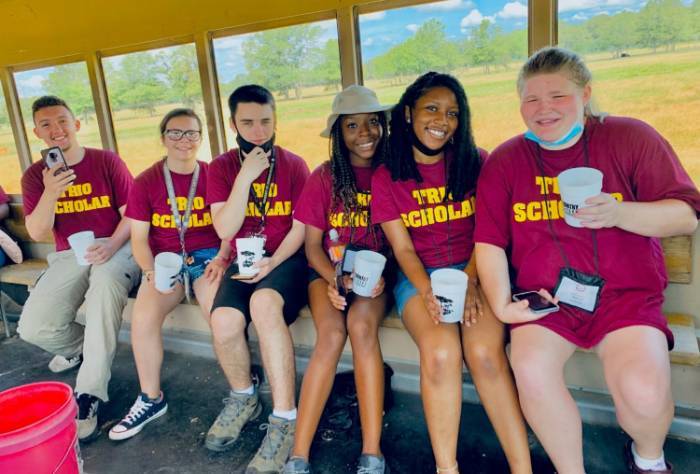 Enjoying a STEM activity field trip to Wild Country Safari in Delhi are ULM first-generation freshmen, from left, Billy House, Anna Blanchard, Deke Matherne, Ta'Shia Zeigler, Alicia Williams, and Taylor Potter. The students participated in the TRIO Programs Student Support Services sixth annual WINGS College Transition Camp before the fall semester. TRIO photo
First-gen students prepare for their futures at TRIO camp
The University of Louisiana Monroe's TRIO Programs Student Support Services (TRIO-SSS) hosted its sixth annual WINGS College Transition Camp Aug. 11-13.
The TRIO-SSS participants in WINGS Camp are all first-generation freshmen entering ULM.
The camp prepares students for a successful transition from high school to college by familiarizing them with campus resources and college life. Each student receives individual guidance and support, engages in peer-mentoring activities, receives financial aid assistance, and builds relationships.
Sixteen students participated in workshops and activities designed to address their academic, career, financial, and social needs. Topics covered include strategies for winning at math and biology, the hidden college curriculum, helpful tips for choosing a career, and work-study.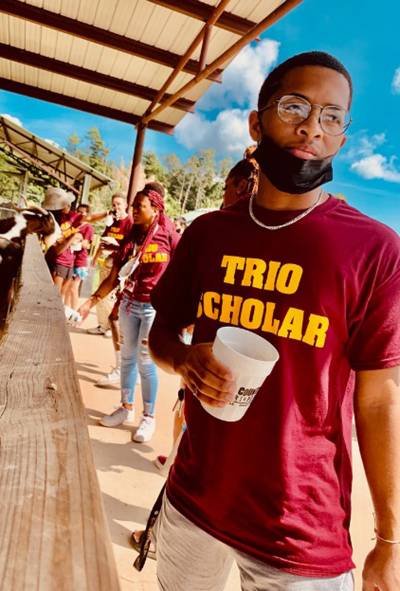 The students visited Wild Country Safari in Delhi as a STEM activity. The TRIO-SSS staff facilitated a session for parents and family members, sharing information about the TRIO-SSS program and how families can support the students throughout their college years.
"Research shows that first-generation students persist at a lower rate than their non-first-generation peers and are more likely to leave college after the first year," said Mystee Burrell, Ed.D. Co-Associate Director of TRIO Programs. 
Burrell explained that first-generation students, while as intelligent and motivated as their peers, sometimes lack the resources and direction necessary to navigate the college system.
"These obstacles directly affect retention and graduation rates amongst first-generation students and demonstrate why college transition programs like the TRIO-SSS WINGS Camp are vital to their success," said Burrell.  
ULM faculty and staff for serving as guest speakers include mathematics instructor and Director of the Math Resource Center Telitha Doke, career coach Colm Bourke, and biology instructor and Campus Employment Coordinator Alicia Rollins.
TRIO-SSS is one of the eight TRIO programs fully funded through the U.S. Department of Education to assist first-generation/income-eligible students to remain in good academic standing and graduate with a baccalaureate degree.
To learn more about the TRIO-SSS program or to apply, visit www.ulm.edu/trio or stop by the TRIO-SSS office in Strauss Hall 206.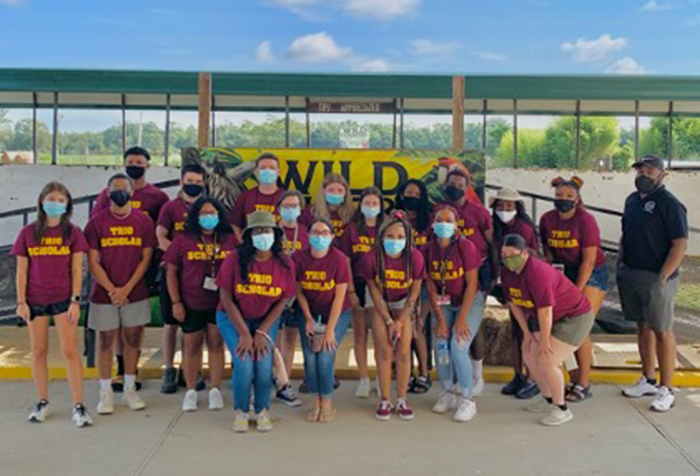 The students participating in the TRIO Programs Student Support Services sixth annual WINGS College Transition Camp before the fall semester took a STEM activity field trip toWild Country Safari in Delhi. TRIO photo