Published Jan. 29, 2021
In collaboration with the new Cultural Diversity Council, the Campus Activities Board, both recognized student organizations at the University of Louisiana Monroe, will have a Walk for Representation, Identity, and Diversity at 11 a.m. on Tuesday, Feb. 2, 2021.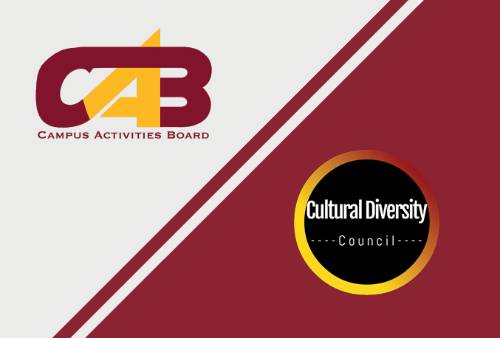 The community is invited to join in the event, which is part of several student activities planned in February in honor of Black History Month.
The walk on Northeast Drive starts at Fant-Ewing Coliseum and ends at Scott Plaza. Parking is available at the coliseum, Brown Stadium, Malone Stadium, and the Activity Center.
Students John McKeel, president of CAB, and Erick Burton Jr., president of ULM CDC, will make brief remarks before the walk begins.
ULM has more than 150 RSOs, which are an integral part of the Warhawk experience for students. RSOs are under Student Life and Leadership in the Division of Student Affairs.
For more information, visit the Campus Activities Board and Cultural Diversity Council.