Published Feb. 23, 2021
Free for UL System students, $10 for UL System employees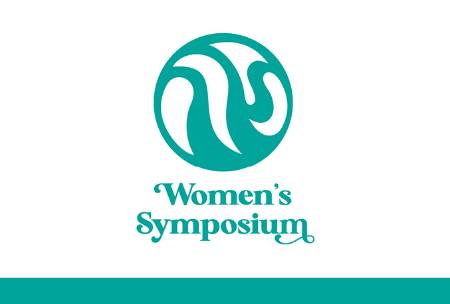 WHEN: Noon-5 p.m., Tuesday, March 23, 2021
WHAT: ULM Women's Symposium
WHERE: Accel Events, accelevents.com/e/2021WomensSymposium
TICKETS & REGISTRATION: ULM and UL System students – free, ULM and UL System employees – $10 (use coupon code "student" or "ulmemployee"), general public – $15, register at alumni.ulm.edu/e/women-s-symposium-2021
INFO:ulm.edu/womens-symposium Jaleesa Harris, jharris@ulm.edu
In partnership with the ULM Alumni Association, this year's theme is "WINGS – Women Influencing the Next Generation of Success" and also celebrates March as Women's History Month.
The symposium's mission is to empower, motivate, and encourage girls and women from all backgrounds and all educational and professional levels to pursue their passions and seek leadership roles in their careers.
The move to a virtual platform is to make the symposium accessible to as many people as possible, an opportunity that would not be available due to COVID-19 meeting capacity restrictions. The live virtual event will be on Accel Events, accelevents.com/e/2021WomensSymposium.
"It is my pleasure to invite everyone to the Fifth Annual Women's Symposium," said Jaleesa Harris, chair of the ULM Women's Symposium. "This year's virtual Women's Symposium will feature discussions in a panelist/moderator format. Panelists include prominent leaders within the community."
To open the symposium to a larger audience, it is free to all students attending UL System universities and only $10 for UL System employees. When UL System students or employees register, use the coupon code "student" or "ulmemployee." Cost is $15 for the general public. Register at alumni.ulm.edu/e/women-s-symposium-2021.
Speakers and panelists
The symposium opens with keynote speaker Louisiana Commissioner of Higher Education Kim Hunter Reed, Ph.D.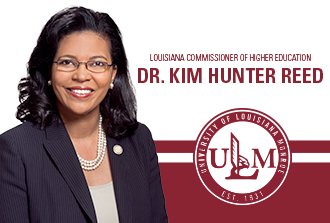 Speakers and panelists for the afternoon include Christy Childers, Vice President of Business Development and IT Implementation, Special Management Services of Ouachita; Cami Geisman, Vice President for External Affairs, University of Louisiana System; Liz Pierre, Senior Vice President, Legal and Research Department, North Louisiana Economic Partnership; Sheila Snow, Vice President of Communications, Monroe-West Monroe Convention and Visitors Bureau; Dr. Jonah Flowers, Associate Chair of Family Medicine for Rural and Medically Underserved Areas, Edward Via College of Osteopathic Medicine (VCOM at ULM); Mackenzie Salter, coach and choreographer; Christina Davis, Senior Business Consultant, Louisiana Small Business Development Center at ULM; Terry McConathy, Ph.D. Provost and Vice President for Academic Affairs, Louisiana Tech University; Mayor Staci Mitchell, City of West Monroe; and Allison Thompson, ULM Director of Assessment and Evaluation.
Sessions
Participants can choose which break-out sessions to attend, including:
1:15 p.m. – "In the Sandbox" on inclusion in the workplace or "Lateral Mentors" discussing the importance of peers as supporters and guides

2:15 p.m. – "Communicating Across Boundaries," an interactive workshop to discover how personalities best work together or "Dare to Lead," exploring the myth of perfectionism and overcoming self-doubt in the workplace
At 4:15 p.m., the final session is "How to Start Making Money as a Female Entrepreneur or Business Owner," with tips on mission and vision statements, business planning, budgeting, social media marketing, and more.
"The women's symposium links students with female leaders from across Northeast Louisiana. This year we include a mixed-gendered  Roundtable Talk on 'Out of the Box Perspectives' in keeping with our mission to empower, motivate, and encourage all of our participants. Whether this is your first or fifth Women's Symposium, you will leave feeling recharged and inspired," said Harris.
Complete information about the Women's Symposium, including registration, discussion topics, panelists, and more, are available at ulm.edu/womens-symposium.