Published May 17, 2023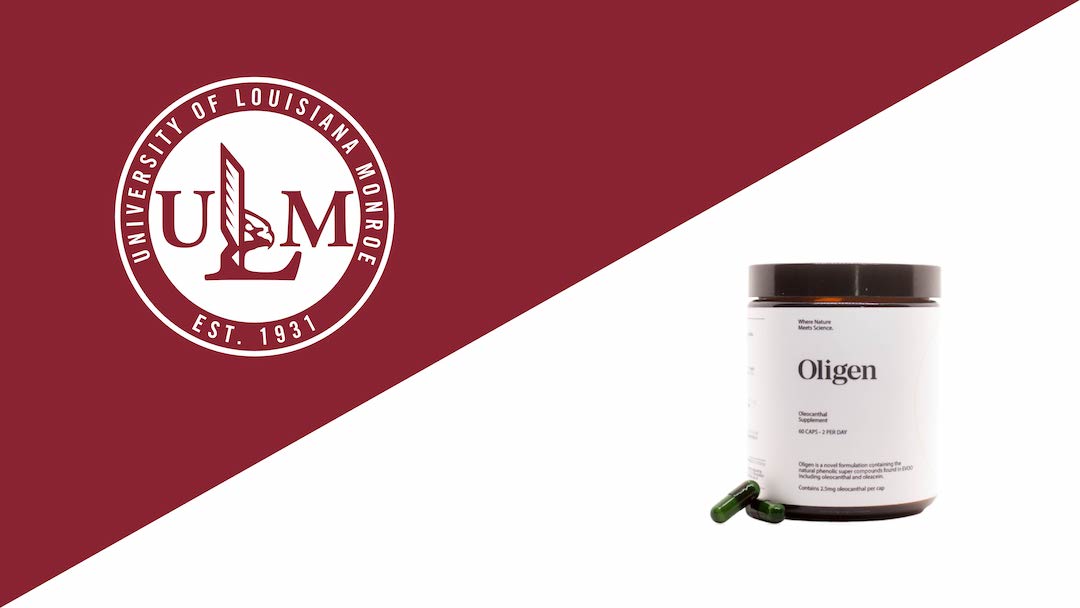 MONROE, LA – Almost five years ago, ULM entered into a licensing arrangement with Oleolive Inc, a private biotechnology company, to develop the marketing and commercialization of Dr. Khalid El Sayed's research on the health benefits of olive oil.  Dr. El Sayed's research isolated oleocanthal, a phenolic compound found in trace amounts in olive oil and demonstrated oleocanthal's contribution to the health beneficial properties of extra virgin olive oil (EVOO).  
The result is a product that has been branded Oligen.   
Kiley Grant, CEO of Oleolive claims, "Oligen has been in the works for more than five years.  Our partnership with ULM has resulted in more than $5 million in additional grant funding and millions more in private equity investment." 
ULM's Office of Innovation and Research noted how the process has also included protecting the intellectual property while expanding the potential for commercialization.  Chief Innovation and Research Officer John W. Sutherlin, PhD, remarked, "What Dr. El Sayed did in the laboratory was the critical first step of this effort.  Working with Oleolive was the next step." 
Grant added, "Working closely with ULM researchers, especially Dr. Khalid El Sayed, Oleolive has done extensive testing before going to the market in order to gain the trust of consumers in that our product is of the highest grade possible with documented benefits.  We stand behind all of the claims made." 
ULM President Ron Berry commented, "Few universities can claim to bring products to market.  What our faculty and staff have accomplished is remarkable." 
The research regarding oleocanthal has been extensive.  Thousands of articles from universities and other publications around the world have demonstrated for years the benefits of oleocanthal as well as other polyphenols found in EVOO.  ULM's role in facilitating this research has been crucial, especially as it relates to health matters related to those getting older.  
Jim Cardelli, PhD and Chief Technology Officer of Oleolive, sees the promise in healthy aging for those using the product.  He stated, "Promoting the effects of Oligen has been based on the vast amount of supportive peer-reviewed science publications.  This product has decades of scientific health-based support." 
Those interested in purchasing the product may do so through Oleolive's site at https://oleocanthal.co/.  The ULM community can receive a discount by entering the promotional code Hawks4Health.