The Profession of Radiologic Technology is one of the youngest and most exciting of the health career fields.  Radiologic services are utilized by almost every branch of medicine.
Radiologic Technology is the health profession concerned with the art and science of producing radiographs.  As part of the radiology team, the technologist uses radiation to produce images of the internal structures of the body.  The technologist often supplies the information upon which the medical practitioner bases the diagnosis of disease.
Educational Preparation
Prospective applicants should demonstrate an aptitude for mechanical pursuits and scientific subjects.  Before beginning a four-year bachelor of science degree curriculum in Radiologic Technology, an applicant must be a graduate of an accredited high school.  Experience has shown that a background in mathematics and science courses is also helpful.
Facilities
The Radiologic Technology Department at ULM is currently housed on the third floor of Kitty Degree Hall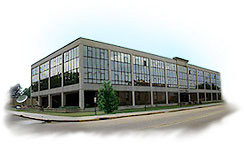 .  Our facilities include two x-ray laboratories which house a Computed Radiography (CR) System, a Conventional Film/Screen System, a darkroom with operating processor, a C-Arm, and two learning labs.  These on-campus operational laboratories equipped with both state of the art and conventional technology permit optimum use by students and provide learning opportunities not available in the classroom environment.
In addition to the on-campus facilities, students rotate through multiple clinical sites in the area.  These clinical sites utilize the latest technology in diagnostic radiography equipment.  Machines used in the different specialty areas, such as Computed Tomography (CT) and MRI for example,  are also state of the art.  Every student has the opportunity to rotate through these specialty areas.  This experience helps students decided if they want to further their education to become certified in a particular specialty area.

Equal Opportunity
The Radiologic Technology Program is committed to equality of educational opportunity and does not discriminate against applicants, students, or employees based on race, color, national origin, religion, sex, age, or disability. Any complaints alleging failure of this program to follow this policy should be brought to the attention of the Program Director and/or the Department Head.