Scholarships for Freshmen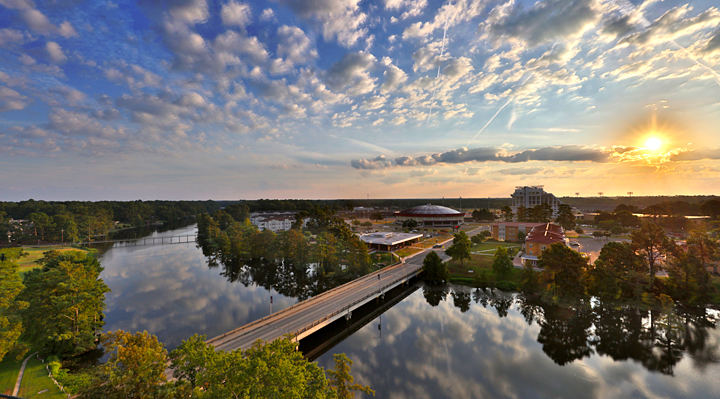 Freshman Academic Scholarships for Academic Year 2018-2019
Your undergraduate application for admission also serves as your scholarship application to ULM. Please note that in order for you to be eligible for a ULM Academic Scholarship:
1. your undergraduate admission application must be received by our January 31, 2018 deadline;
2. all students must submit their ACT/SAT Scores by February 23, 2018;
3. non-Louisiana students and homeschool students must submit their high school transcripts by February 23, 2018.
The following amounts are annual scholarships awarded to students for the academic year 2017-2018. Awards for 2018-2019 will be announced soon.
Scholarship Awards
ACT Score
GPA 3.75-4.0

GPA 3.25-3.749

GPA 3.0-3.249

President's Distinguished
32-36
$12,000
+Study Abroad +iPad
$12,000
+iPad
$12,000
President's Distinguished
30-31
$12,000
$11,500
$11,000
Academic Excellence
28-29
$6,500
$5,500
$5,000
Academic Recognition
26-27
$5,500
$4,500
$4,000
Academic Recognition
24-25
$4,500
$3,500
$3,000
Academic Recognition
22-23
$3,500
$2,500
$2,000
Ace's Award
20-21
$2,000
$1,500
$1,000
Scholarship Application Deadline: January 31, 2018 • ACT/SAT Test Date Deadline: December 2017 Test Date
To see how your SAT score will convert to ACT, see the ACT/SAT Conversion Chart.
To be considered for a ULM Academic Scholarship, applicants must:
be a first time Freshman in the fall immediately following graduation from high school (Exception: Early high school graduates may be eligible.  Please contact the ULM Scholarship Office at 318-342-5341.)
apply for admission by January 31, 2018
qualify with 6-semester GPA (end of junior year). Deadline to submit high school transcript for Award Year 2018-2019 is February 23, 2018.
earn minimum ACT/SAT qualifying score by the December 2017 test date. Scores must be submitted directly to ULM from ACT (ULM Code 1598) or SAT (ULM Code 6482) by February 23, 2018.
Other important information:
Academic scholarships are awarded for eight semesters or until graduation, whichever comes first, and provided all specified retention criteria are met.

 

The signed scholarship reservation form is not an official commitment to ULM. This offer is only valid if the student enrolls at ULM beginning with the Fall 2018 semester. If the student chooses not to accept the academic award(s), then the award(s) will be forfeited for all future semesters.  Please contact ULM at 318-342-5321 or scholarships@ulm.edu of your decision not to attend.
If a student's total financial aid and scholarships exceed the federally mandated cost of attendance, his/her aid will be reduced (adjusted) by the amount exceeding the cost of attendance as follows:  federal loan aid; institutional and other aid according to institutional practice; and State Scholarships and Grants (including TOPS if applicable).