College of Business & Social Sciences
School of Construction Management
The ULM School of Construction Management was founded in 1966 and is committed to being the premier institution of construction education in the State of Louisiana.
Its mission is to provide the construction industry and related fields with highly trained and motivated graduates who are prepared for a professional career through specialized technical, managerial, and financial course work.
The Construction Management Program at ULM trains its students in the fields of commercial, residential, highway/bridge, heavy industrial, utility, and civil works construction. Combining instruction in building architectures with business course requirements enables our graduates to handle and manage projects.
Through in class projects and construction student organizations, students in the construction management program experience close student-professor relationships and the family atmosphere that ULM so abundantly emits.
Accreditation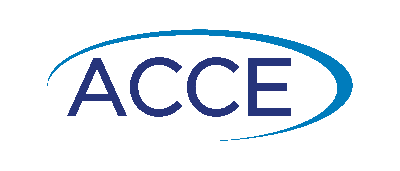 The construction management program at the University of Louisiana at Monroe became the first accredited construction program in the United States by the American Council for Construction Education (ACCE) in 1976, and continues to maintain its accreditation.
Required public information for the ULM School of Construction Management's ACCE accreditation is maintained here.
Career Prospects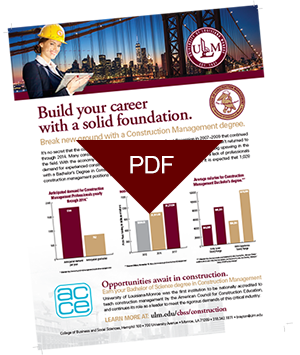 Construction management graduates forty-four students per year, on average, and awards over $10,000 in scholarships to its undergraduates. Even with graduating classes of this size, the job hiring rate is an astonishing one hundred percent!
A recent graduate from the construction management program at ULM said, "ULM has prepared me for my career by teaching me time management and the skill sets needed to perform my job."
Resource
Building a Career With a Construction
Management Degree -article posted on esub.com
Learn more about a degree in construction management