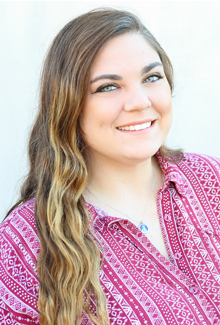 Lanie Melancon
I have worked at the Emily Williamson Lab School since 2016. I have obtained a B.A. in History.  I'm currently in the final stages of receiving my Child Development Associate (CDA) certification. A few facts about me. My birthday is March 5th.  I have several fur babies.  Stella and Winnie are my dogs.  Luna and Lyra are my cats. I am from Leonville, LA but have lived in Monroe, LA, since 2014.  My favorites are the color blue, eating chicken tenders, and cherry airheads candy.  My hobbies are drawing and painting.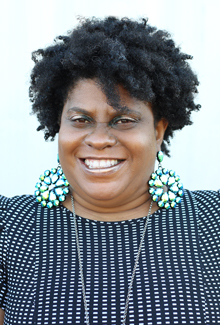 Yolanda Gayden
I have faithfully served as a Lead Teacher over the past nine years at the Emily Williamson Lab School.  I've made an exceptionally valued gift to the institution and families that these services are provided for. I have a yearning passion for providing excellent care to young children and have a remarkable history of over 20 years in Early Childhood Development.  I have completed the necessary coursework to obtain the National Administrators Credential (NAC) through Northwestern State University. I also hold the Child Development Associate (CDA) certification.  In addition, I also have the Early Childhood Ancillary Certificate (ECAC).  Currently, I hold the classification of Early Learning Center Teacher IV. I also received the Louisiana Pathways Trainer Certification. I also have an Interrater Reliability Certification in My Teaching Strategies (TS Gold).  I'm currently enrolled at Louisiana Delta Community College pursuing an Associate Degree in Care and Development of Young Children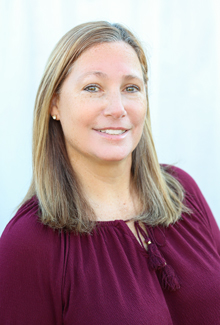 Stacy Key, Assistant Director
Hello, I have been married since 1995 to my husband name Casey.  We have been together since high school! We have two beautiful children, a daughter, Chloe, and a son Dylan. We have two dogs, a lab mix and a Siberian Husky. I was born in Toledo, Ohio, and lived in Michigan, Florida, and Louisiana. Some of my favorites are making jigsaw puzzles, camping in the RV, sitting on the beach, going to Disney World and the movies, and eating out. My education includes a Child Development Associate and a National Administrator Credential. I have been working in the childcare field since 1995. I began working at the ULM EWLS in the Pre-K 3 classroom before becoming the Assistant Director.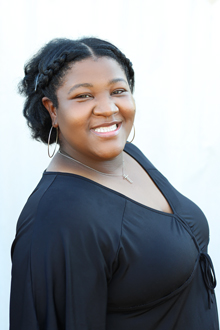 Karen Ford, Director
I have been employed at the Emily Williamson Laboratory School since 2009.  I began working in the infants' classroom for eight years, two years in the toddlers' and pre-k 4 classrooms. I have been an advocate and teacher in the early childhood field since 1999.  I decided to leave the state to try different administrative positions in San Diego, CA, and Las Vegas, NV.  I returned to Louisiana and began my education career working at the YMCA of NELA after-school mentoring and tutoring secondary students for a few years. In 2003 I graduated from ULM with a B.S. in Education.  I worked at two early learning centers and became a private teacher for two years. Afterward, I became employed at EWLS and attained my Child Development Associate, Ancillary Teaching Certificate, Pathways Teacher IV, and LA Pathways Trainers' Certification. I'm currently enrolled in the M.Ed Instructional Technology Program at ULM and will graduate in December 2021.