Published March 30, 2015
The University of Louisiana at Monroe Wind Ensemble will take their music on the road in a mini-tour beginning this week. The ensemble is the top instrumental performing group within the School of Visual and Performing Arts (VAPA).
This select ensemble of 45 musicians performs the highest quality literature composed for wind band, and performs several concerts each year on campus and throughout the region. The ensemble is under the direction of Dr. Derle R. Long, director of VAPA.
The primary purpose of the tour is to bring the music of ULM to communities that may not get a chance to hear the ensemble. The first concert will be held at Pine Tree High School in Longview, Texas, at 7 p.m., on March 30.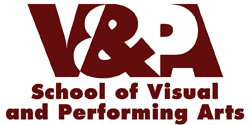 The Pine Tree High School Symphonic Band, conducted by Mark Melton, will perform as well. The second concert will be held in Dennison, Texas, at the Smith Auditorium at Dennison High School, at 7 p.m., on March 31.
The repertoire for these performances contains a variety of music including traditional band works, an arrangement of music from the Star Trek television series and movies, and a Sousa march. The music selected for each performance will be custom tailored to the audience.
Composers featured in each concert include Francis McBeth, Jay Bocook, Fisher Tull, John Mackey, Richard Saucedo, and John Philip Sousa. Guest conductors for the concerts include Dr. Jason Rinehart, director of athletic bands at ULM, and Randy Bullock, band director for the Dennison Independent School District.
The Wind Ensemble returns to the ULM campus for a final concert at 7:30 p.m., on April 16, in Brown Theater. For more information on the ULM Wind Ensemble, the Music Department, or the School of Visual and Performing Arts, please contact the VAPA office at 318-342-3811 or visit the website at ulm.edu/vapa/