Published May 14, 2020
Watch the ULM Virtual Recognition Ceremony streaming live on ulm.edu/commencement at 10 a.m. Saturday, May 16. Join us in congratulating the ULM Spring 2020 graduates. The regular commencement ceremony has been rescheduled to Saturday, Aug. 8, 2020.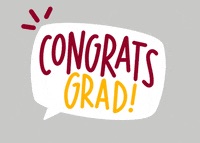 ULM President Nick J. Bruno, Ph.D., said the graduates should be celebrated for their accomplishments, especially in light of the courses in their final semester being moved from on-campus to online. 
"This is a trying time for all of us, and the graduates should be celebrated for rising to the challenge of completing their last semester at ULM despite the upheavals caused by the coronavirus," Bruno said. 
"Through technology we are able to come together and congratulate the graduates for their dedication and perseverance," said Bruno.
 Dr. Bruno will speak to the graduates and surprise guests will visit via video.
The names of each graduate will be scrolled during the ceremony.