Published June 11, 2021
The University of Louisiana Monroe Foundation will announce the $100,000 Mary Ellen Soignier Stapleton Endowed Scholarship in the College of Business and Social Sciences at a reception at 10 a.m. on Saturday, June 26, 2021. The event will be at Laird Weems Center, 4400 Bon Aire Drive.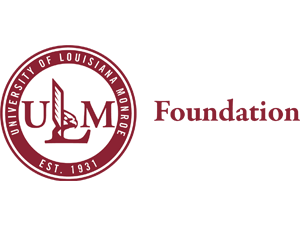 Ellen Soignier was the ninth of 11 children born to Mr. and Mrs. John Chester Soignier. After graduating from St. Frederick High School, she chose the demanding curriculum of accounting at ULM. Ellen was a dedicated student and worked part-time to help pay for her education.
It was at ULM that she met her future husband, Jimmie Stapleton.
Ellen graduated in 1990 and began her career in accounting. She and Jimmie married and had three children. Together, the Stapletons were strong supporters of the power of education to change lives.
Even breast cancer did not stop her from volunteering at schools and helping teachers and administrators. Ellen died in 2010 at age 41.
The Stapleton family shared about her life when they established the endowed scholarship. "Celebrating the Life and Legacy of Mary Ellen Soignier Stapleton" states, in part:
"Education was extremely important to Ellen and her family. … While attending ULM, Ellen worked part-time to pay for tuition and books.
"Accounting classes were among Ellen's favorite especially since she met her husband Jimmie Stapleton in class. Both were full time Accounting students and working multiple part-time jobs. Ellen and Jimmie believed education and hard work would open new opportunities. 
"In spite of facing extraordinary challenges with breast cancer, Ellen continued to have unwavering courage and faith. She enjoyed helping with various groups and encouraging others at school, church, work or home.  
"We are celebrating Ellen's life and legacy with this scholarship fund. She always had her eye on the future, helping nurture and educate others."
Blake Salsbury, a senior in Risk Management and Insurance, is the inaugural recipient of the scholarship. His gratitude goes beyond the financial aspect; the scholarship is giving him time.
"This scholarship means a great deal to me because I am married with three kids, and my current job has me working on the road away from my family for the majority of the year," Salsbury said. "This scholarship will relieve some of the financial burdens, which will allow me to focus more on my studies. That way, I can complete this degree and start my new career where I am at home with my family."
Scholarships of at least $2,000 per semester will be awarded to a student or students meeting these requirements: a sophomore or higher in the College of Business and Social Sciences, be a Louisiana resident, work at least 20 hours a week, and have a minimum cumulative 3.0 GPA.
More information is available on the ULM Foundation website, ulm.edu/foundation. Visit Foundation scholarships and search for Mary Ellen Soignier Stapleton Endowed Scholarship.
More ULM Foundation news