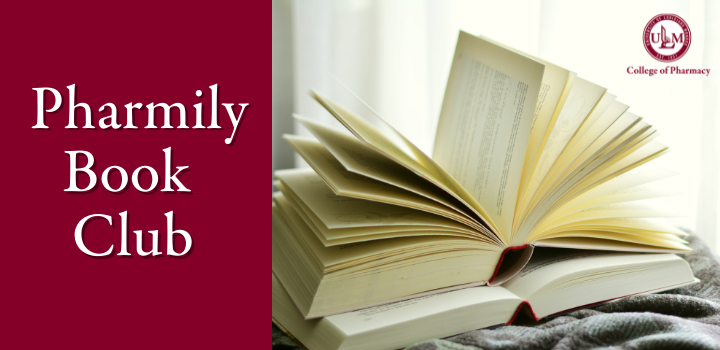 ULM College of Pharmacy alumni, faculty, staff, and students can connect with each other virtually and enjoy books related to lifelong learning, literature, social issues, and personal growth. Together, we will read a book every two months and then be able to have a facilitated discussion via an online forum. You can participate in as many reading sessions as you would like that work for your schedule or speak to your interests.
There is no cost to participate – you just need to get a copy of the book to enjoy.
This link will give you more information about the ULM Pharmily Book Club and a way for you sign-up to join in on the fun!
Professional Book Club (PBC) Guru is a book club management company that works with businesses, alumni associations, and professional societies. We are teaming up with PBC to put this program in place for students, alumni, faculty and staff. You can check out their website at www.pbc.guru if you want to see more of what they do.
Learn more about our book club here: https://www.pbc.guru/ulm