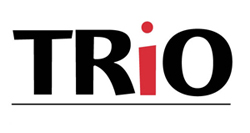 The ULM TRIO Programs are a group of federally funded programs designed to assist first-generation and income eligible students reach their full academic potential. The University of Louisiana at Monroe houses two of these programs, Educational Talent Search and Student Support Services. ETS is a pre-college program whose mission is to assist qualified individuals in their journey toward higher education. Educational Talent Search has been serving students through ULM since 1981 and has helped thousands of students realize their dream of a college education.
Student Support Services is designed to assist current college students here at ULM. The focus is college success, graduation, and entrance into post graduate studies.
We believe in an early start, so we work with students in the sixth grade and continue through a doctoral education.
As a TRIO participant, our services will help guide you to academic and career success. We will listen carefully and provide answers to give you the best opportunities while pursuing your degree and preparing for your future career. We feel very strongly about the services we offer and the environment that we provide. Our doors are always open and our staff is always ready to serve.
Catherine Estis, Ph.D.
Executive Director TRIO Programs