College of Arts, Education, & Sciences
VAPA | Art
Welcome to the
ULM Art Program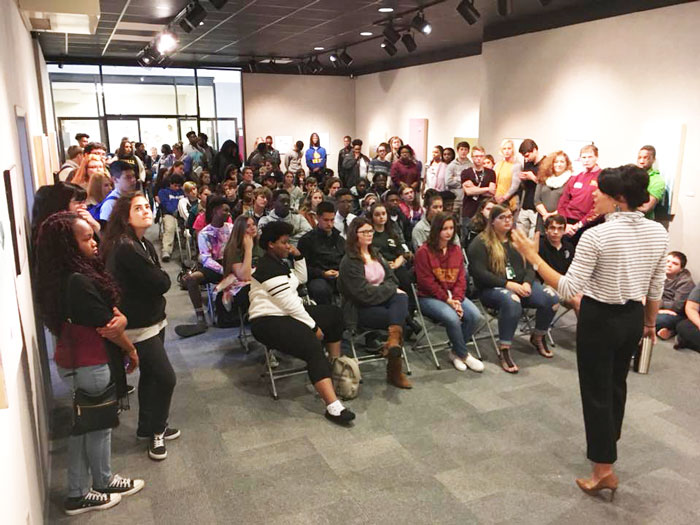 Artist...
an interesting term describing those expressive individuals with the ability to share their imaginative vision. Artists find new ways to view the past, explain the present and influence the future. Overall, they possess the ability to compress the most fascinating elements of life into a single visual experience.
Today, as science unravels the complexities of the universe to supply answers to the mysteries of our world, art can provide the means to understand and continue the process of living in it. As technology moves into the routine of daily life, the appreciation of original, handmade items increases. Artists at ULM embrace traditional media of visual expression as well as the latest computer graphic and image making techniques.
Undergraduate art curricula provide a broad base of visual experience and discipline in a variety of areas. Introductory courses in design, drawing, and art survey provide foundations for advanced work in any medium, as well as support for other programs of the University.
The School of Visual and Performing Arts (VAPA), Art Program, offers the Bachelor of Fine Arts degree with a major area of concentration selected from ceramics, drawing, graphic design, painting, or art education.
The Art Education program in cooperation with the School of Education provides certification requirements for teaching art at elementary and secondary levels.