College of Arts, Education, & Sciences
VAPA | Art
Contracts and Forms
Click form name to view PDF version in its own window.
Click .DOCX to download Microsoft Word form field document for submission.
---
Office of Auxiliary Enterprises • ULM Copy Center • Campus Mail Services
LOCATION: SUB Room 115
HOURS OF OPERATION: Mon-Thurs 7:30am-5pm • Friday 7:30am-11:30am
Contact Information: 342-5005 • Fax: 342-5008 • Email: copy@ulm.edu
  STAFF:
  David Stokes, Manager 342-5153 • stokes@ulm.edu
  John Crow, Copy Center 342-5005 • jcrow@ulm.edu
  Campus Mail Services/Copy Center 342-5009
Faculty Copy Request Form   .DOCX  form field document
---
Art Student Request Form for after hours studio/building access.
Complete the form field document, make your case, follow instructions for submission.
Click to download Studio Access Request Form.DOCX
---
Senior Thesis Show Application  .DOCX  form field document
Senior Thesis Show Contract  .DOCX  form field document
Bry Gallery Exhibition Contract  .DOCX  form field document
Administrator's Choice (Art-on-loan) Contract  .DOCX  form field document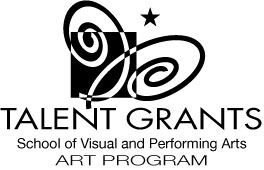 VAPA Talent Grant Forms
Click to download Talent Grant Application.DOCX 
Click to open Sample talent grant application pdf for viewing only
(Existing Talent Grants may be continued following approval of standards of progress, see requirements below)
---
Click to download Talent Grant Acceptance and Standards of progress, Art.DOCX
Click to open Sample acceptance and standards pdf for viewing only