College of Arts, Education, & Sciences
History
Welcome to the ULM History Program!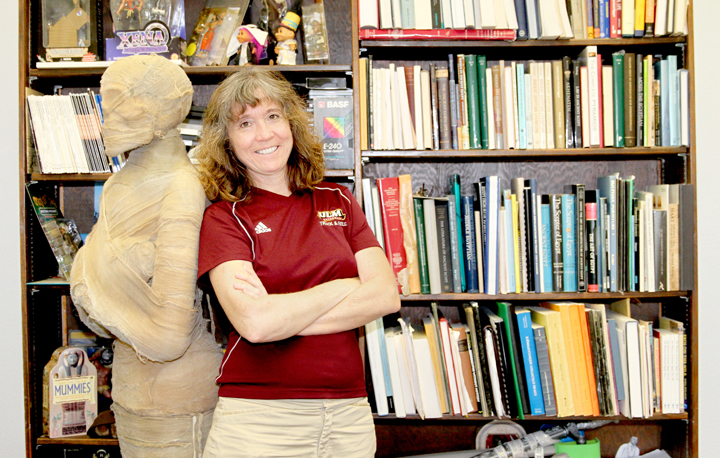 The ULM History Program offers the history bachelor's degree and graduate study in History for the M.A. degree. 
Whatever your interests, you will be able to find them addressed in our courses and programs.  Where history courses will comprise the bulk of your program, the department offers other areas of study in order to broaden your horizons and sharpen your mind.
A major in history can prepare you for a career in such fields as law, public relations, journalism, publishing, counseling, education, foreign affairs, and state and federal civil service. Many businesses including, among others, large international banks and major American corporations, recruit history majors. More information is available here.
Mission
The History program aspires to the highest standards in teaching, research, and service, while maintaining the educational and professional atmosphere necessary to carry out the following mission: 1) to provide a quality education to both undergraduates and graduates 2) to offer quality general education, core curriculum, and honors courses 3) to support the academic and professional pursuits of faculty.
News & Bulletins
eULM history program ranked no. 8 in natio
n

The online history program gives the student valuable knowledge that can be applied to law, politics, and citizenship.
Dr. Terry Jones retires from ULM
A retirement party in honor of Dr. Terry Jones, Dr. Edward 'Gene' Eller and Mr. Gary Ratcliff was held at the University of Louisiana Monroe on Wednesday, May 11.All three professors retire from the university after having served for decades in higher education.
Professor publishes 15th article in the New York Times
Louisiana has played an "important role" in American history, as reflected in a series of New York Times articles written by Dr. Terry L. Jones, professor of history at the University of Louisiana at Monroe.
Presentation(s)
Voodoo presentation: Dr. Jeff Anderson (video) 
Dr. Jeffrey E. Anderson, Associate Professor of History in ULM's School of Humanities, is the author of Hoodoo, Voodoo & Conjure: A Handbook, Conjure in African American Society, as well as the comprehensive Voodoo Encyclopedia: Magic, Ritual, and Religion, hailed by Booklist as "a valuable reference work for public, high school, and college libraries and for special libraries focusing on religion or folk arts.