Why Health Studies at ULM?
The challenges and opportunities facing healthcare today will require skilled and highly educated professionals to lead the way.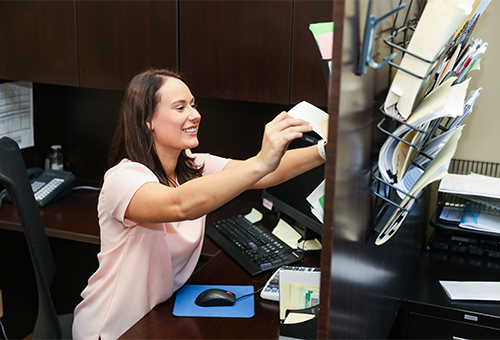 • Hands-on practical skills
• Employment success and graduate school placement
• Focus on transferrable skills for modern workforce needs
• Expert Faculty
• Personalized and student-centered support from faculty
• High-quality education
• Multidisciplinary learning
• Connection to the community
• Practicum experiences
• Interdisciplinary collaboration
• Online and traditional classroom courses
• Low student-teacher ratio
• Transfer articulation agreements for quick degree completion
• Preparation to support immediate workforce needs
• Preparation for successful transition to advanced degree programs
Healthcare management personnel work as supervisors, coordinators, managers, directors, and executives in the following type of facilities: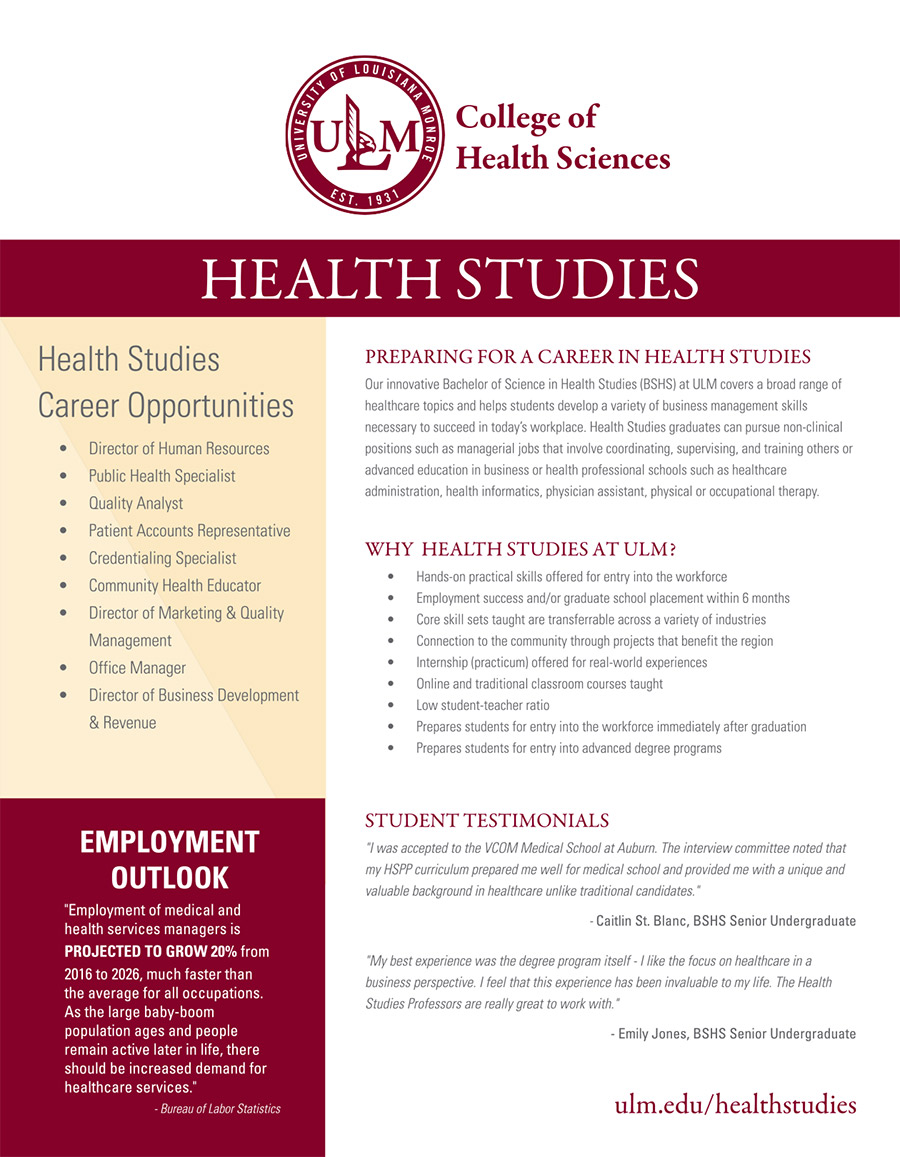 Download More Information
• Assisted Living and Nursing Home Facilities
• Data Analytics Firms
• Healthcare Systems
• Health Law Firms
• Health Insurance Companies
• Home Care Agencies
• Hospitals
• Management Consulting firms
• Medical Group Practices
• Pharmaceutical Companies
• Urgent Care
Health Studies Career Opportunities
• Admissions Coordinator
• Community Health Educator
• Director of Human Resources
• Director of Marketing and Quality Management
• Director of Quality Assurance
• Health Educator
• Office Manager
• Public Health Specialist
• Patient Accounts Representative
• Patient care advocate
• Pharmaceutical Salesperson
• Quality Analyst
• Quality Management Coordinator
• Wellness Coordinator
"I chose the Health Studies program because I like the diversity of the curriculum. I was able to choose management, marketing courses and get a minor in business along with my health studies courses. The professors were great and helped me transition to a professional in my field."
Taylor Lee
BS in Health Studies Graduate