Practicum Experience in Health Studies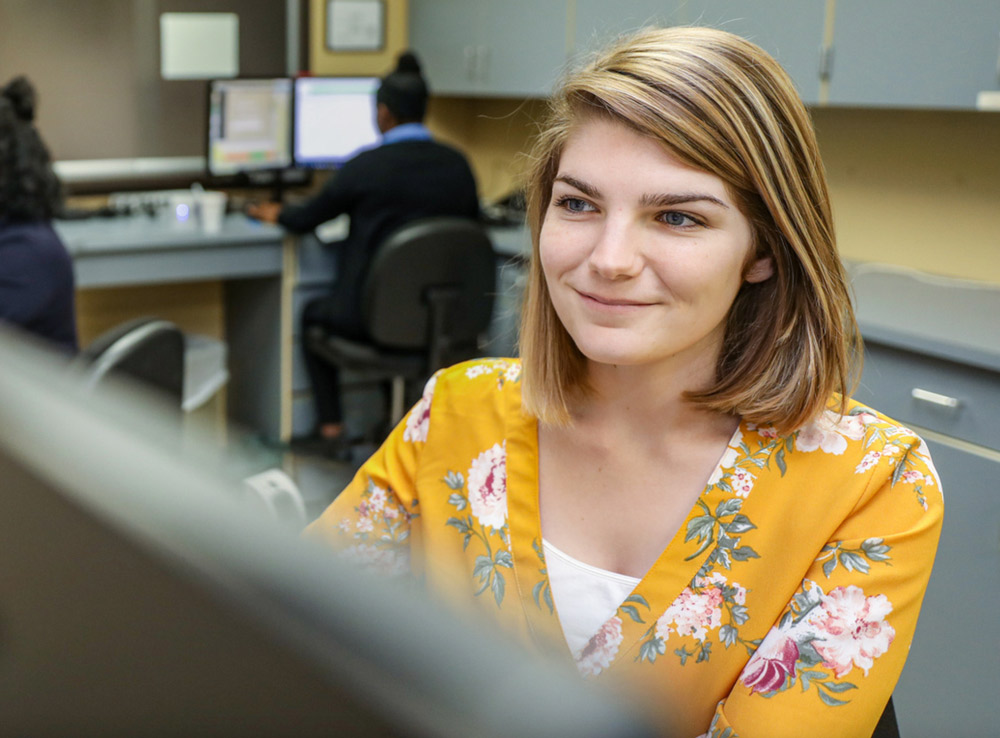 The Practicum
The on-campus and accelerated online Bachelor of Science in Health Studies Management Marketing Track requires students to complete the health studies 4003 Health Science Practicum. Students in the Pre-Professional track have the option of completing a practicum for required observation hours.
This 3-credit practicum course is designed to provide students with on-the-job experiences in healthcare while under the supervision of an approved agency and is typically completed in the students' final senior semester.
The practicum allows exploration of interests and career options while in school. Students will see what they have learned in class and how it applies to their current work and future employment.
The practicum experience helps students build practical skills necessary for career success.
Such Experiences may include:
Analyze, interpret and summarize survey data or public records data
 
Creating and conducing hospital and community-based assessments
 
Designing marketing materials
 
Develop programs/curriculum on health topics
 
Developing best practices and protocols for the organization
 
Education and training of employees
 
Evaluating the effectiveness of existing programs
 
Manage and update organizations' websites
Practicum Requirements
Senior classification, C or better in all required and Health Studies courses
 
2.0 minimum GPA; 2.75 minimum Health Studies GPA
 
Intent to Register due in the  Fall (Oct 1) and Spring (March 1), if approved by practicum coordinator
 
Students must complete a minimum of 105 hours at their site. More hours recommended
 
Online students who live out of state are responsible for finding a legitimate site in their local area and working closely with the Practicum Coordinator in establishing a site.
Practicum Coordinator
The role of the Health Studies Practicum Coordinator is to organize all matters related to finding and approving sites, creating the Memorandum of Understanding(MOU) with the sites, reviews and approves applications, assures students and preceptors adhere to practicum policies and resolves conflicts between the practicum sites and students.
The Health Studies Practicum Coordinator is Dr. Jodi Bower and can be contacted at jbower@ulm.edu for questions.
Resources